Joanne Richards is joining the fintech in the new position, which was created to focus on credit risk optimisation and data analytics of Wisr's loan book and Financial Wellness Ecosystem as well as industry changes such as open banking and comprehensive credit reporting. 
Originally from the UK, Ms Richards comes to Wisr with more than 17 years' experience in credit risk management. 
Anthony Nantes, chief executive at Wisr commented: "Joanne is a widely respected leader of multiple disciplines ranging from credit risk, product management through to data and analytics and strategic project delivery.
"To have someone of Joanne's calibre join Wisr after almost a decade in Australia's leading unsecured lending bank, is a truly exciting opportunity for the business, our stakeholders and customers."
Mr Nantes added Ms Richards will work closely with Wisr chief operating officer Mathew Lu, maximising the company's data and analytics capabilities, as well as the scalability of the credit business while maintaining compliance and responsible lending practices.
"2020 will see substantial changes coming to the financial services space and Wisr is primed to take advantage of those changes while creating sustainable growth in line with risk appetite," he said.
During her time at CBA, Ms Richards led the CCR integration project and believes Wisr is ahead of the game and well positioned to take advantage of the momentum the coming year will bring to the industry.
"Wisr is leading the finance sector by engaging their customers across the entire Wisr Ecosystem," she said.
"In particular, the WisrCredit and Wisr App platforms are very impressive because they're built to genuinely help customers pay down their debt and develop financial confidence and capability."
Ms Richards said Wisr's "purpose-led" model is completely different from anything she has seen in the consumer lending space. 
"Access to credit and credit availability is fundamentally important to people's lives, and it can be absolutely life-changing," she said. 
"Wisr's vision to bring financial wellness to all Australians by reinventing what a consumer lending company can be, really speaks to me. It is this purpose-led model and culture that was a deciding factor in joining.
"A business that genuinely focuses on helping everyday Australians access smarter, fairer credit and then provide tools and products to encourage them to pay that credit down faster is a very disruptive model and particularly in the current environment, [it] is a company that can really grow. I've been impressed by the compelling vision that the company has, and what the team has achieved in a very short period of time."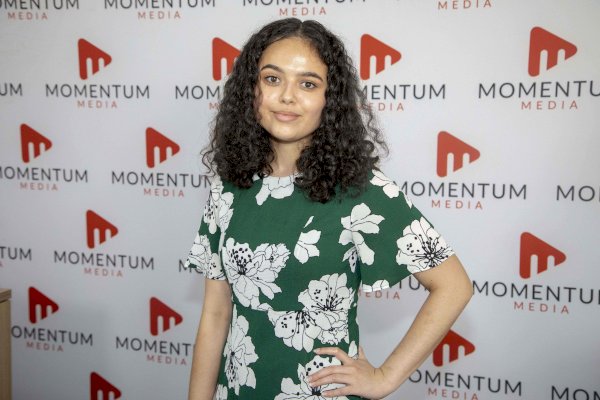 Sarah Simpkins is a journalist at Momentum Media, reporting primarily on banking, financial services and wealth. 

Prior to joining the team in 2018, Sarah worked in trade media and produced stories for a current affairs program on community radio. 

You can contact her on [email protected].