Mr Cameron's appointment marks the first time that two superannuation funds have concurrently had the same head in Australia. 
He replaces both outgoing Equipsuper chief Nick Vamvakas and Catholic Super acting CEO David O'Sullivan, who has been leading the fund for 14 months.
Subject to completion of final due diligence, the two funds' memorandum of understanding (MOU) will establish a joint venture trustee managing funds for around 150,000 members.
The trustee will maintain both brands rather than merging them into one with a full merger being planned following a successor fund transfer at the end of 2020. 
At completion, the venture will have combined funds under management of $26 billion, making it Australia's 10th largest profit-for-member fund. 
Equipsuper chairman Andrew Fairley said his fund's responsible superannuation entity license enabled it to partner with other funds while allowing their brands to be retained, which should assist the new venture to build around $50 billion in investments by 2025. 
"This joint venture will help contain costs and improve efficiency, bringing real benefits to members," Mr Fairley said.
"It is positive proof the extended public offer (EPO) model provides a solution to funds who value their brands and connection to community, while enabling economies of scale. 
"The new joint fund will be ideally positioned for future growth. This structure will drive stronger performance through efficiencies and scale of investments."
The merged trustee board will feature 12 members in total, seven from the existing Equipsuper board and five from Catholic Super. A third of the directors will be independent.
Under the terms, Mr Fairley will be the initial chair while Catholic Super chairman Danny Casey will take the role of deputy chair. 
Mr Fairley added Mr Cameron's expertise in bringing diverse business together made him the perfect candidate to lead the funds through a new era of change and growth.
"Mr Cameron has experience of significant acquisitions, growth and expansion. He has led integrated operations and employees across multiple worksites," Mr Fairley said.
"His experience in digital and advanced technology will also be an invaluable asset to the growth of the new combined fund."
Mr Casey said Mr Cameron had a record of blending cultures, integrating organisations and introducing innovative technology.
"Mr Cameron has extensive experience building both business-to-business and business-to-consumer operations, along with a talent for team creation and innovation," Mr Casey said.
"His proven skills will be essential as we pursue our vision to create Australia's first profit-for-members house of superannuation brands. The joint venture between Equipsuper and Catholic Super is taking an innovative approach to superannuation and Mr Cameron's skills would enhance this."
Mr Cameron said he was excited to be joining the two funds.
"This is a time of rapid transformation for the superannuation industry, with aggregation, increased efficiencies and great potential for the application of new technologies," he said.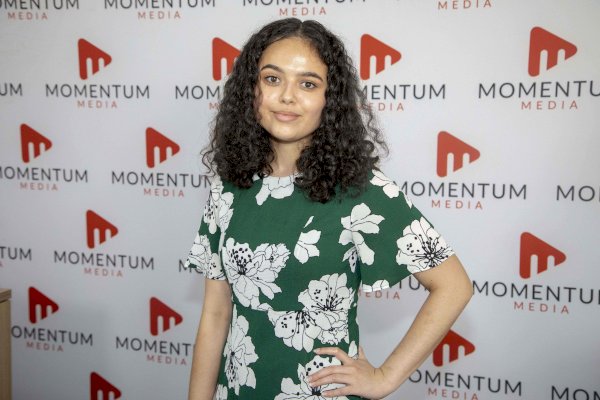 Sarah Simpkins is a journalist at Momentum Media, reporting primarily on banking, financial services and wealth. 

Prior to joining the team in 2018, Sarah worked in trade media and produced stories for a current affairs program on community radio. 

Sarah has a dual bachelor's degree in science and journalism from the University of Queensland.

You can contact her on [email protected].