The term officially entered our vocabulary in 1999 when it was added to the Oxford English Dictionary. In 2011, the first Australian guideline on greenwashing titled Green marketing and the Australian Consumer Law was published under the Competition and Consumer Act 2010. 
In a recent guidance note published by the Australian Securities and Investments Commission (ASIC), greenwashing is defined for investors as "the practice of misrepresenting the extent to which a financial product or investment strategy is environmentally friendly, sustainable or ethical". In general terms, greenwashing is essentially the practice of providing misleading information, or making misleading statements, about the 'sustainability credentials' or 'greenness' of a product or service.  
Consumer choices and environmental labelling 
In the past decade, as more consumers are making choices based on the environmental credentials of products, companies are increasingly making green claims about their products. In a study of more than 10,000 people globally, 68 per cent of global consumers have made modest to significant changes to their consumption behaviours over time in an effort to live more sustainably. Notably, 34 per cent say they are willing to pay more for improved sustainability qualities of products or services. 
Of course, there is a fine line between promoting the environmental or sustainability benefits of products and services to secure further clients or customers, and not overselling those benefits and therefore making claims that would mislead the customer.  
In 2021, the International Consumer Protection and Enforcement Network (ICPEN), a global network of consumer protection authorities from more than 65 countries, investigated almost 500 websites making product sustainability claims. It found that in 40 per cent of cases, there was a risk of consumers being misled. In the UK, the Competition and Market Authority (CMA) watchdog says more than half of consumers take these claims into account when making purchasing decisions.
Even the act of using the colour green in labels can be considered misleading unless the 'greenness' can be shown to be a reasonable claim to the consumer. Just recently, a class action has been raised against global apparel retailer H&M claiming that the "conscious choice" labelling is incorrect and misleading to the consumer.
Legal and regulatory action on greenwashing 
Since 2019, there have been at least 30 individual legal cases globally related to greenwashing, and countless other regulatory actions that have stopped companies participating in greenwash behaviours through advertisements or general marketing. Some examples are below:
Implications for investors 
For investors, greenwashing risk is increasing. The introduction of new ESG reporting requirements, like the EU Taxonomy, along with new guidelines from regulators, like the proposed new rules for labelling ESG funds from the US Securities and Exchange Commissions (SEC), help to clarify reporting requirements for ESG funds but they also make the space quite complex and difficult to navigate. 
Large flows into ESG funds, pressure to show positive ESG outcomes, and growing ESG fund market share all elevate the focus on ESG investors and their claims. This includes claims about sustainability outcomes, impact, and ESG integration throughout investment decision making. Looking ahead, it is going to become increasingly important that all investors, including those specifically focused on ESG investing, manage greenwashing risk through investments and through fund-specific statements and marketing.
There are three ways to think about this risk: 
One of the biggest challenges with ESG investing is that everyone's definition for ESG or sustainability is most likely different. One investor might feel that banks are appropriate to be in a sustainable fund, while others might violently disagree. Similarly, one investor might agree that copper miners support the low carbon economy and therefore belong in a sustainable fund, while others might not.
Another challenge is related to ESG data and reporting. So much sustainability-related information and claims are based on estimates, strategies and intents, and data reported by others. Under the current conditions, commitments and claims need to be as detailed and explicit as possible, with suitable qualifiers included clearly in reporting, to ensure that claims could not be viewed as misleading or inaccurate.
We won't know the full impact of greenwashing claims on investors until after some of these large cases have been resolved. As with other major controversies, we expect that any serious allegations associated with greenwashing could:
Have a significant impact on reputation and could erode shareholder and market confidence in the stock, potentially impacting share price. 

Result in forced change of management or Boards, particularly if the act of greenwashing is seen to be the direct responsibility of a particular manager or is widespread or systemic across the organisation. 

Result in damages awarded to any consumers bringing class actions, particularly in the US, and in worst cases there could be jail time if the act of greenwashing is seen to be criminally negligent.
In our view, the best way to avoid the risk of greenwashing is to be as clear as possible when it comes to setting sustainability targets or goals and reporting outcomes. Integrating sustainability elements throughout business strategy, governance, and reporting also demonstrates that commitments are genuine and can be realistically achieved, and not just developed for marketing purposes. 
Conclusion
Greenwashing risk for investors is increasing. This is due to the growing focus on ESG investing, the changing regulation around ESG reporting and accounting, and ultimately, the greater pressure for investors and corporates to create a positive impact on society and the environment.
In our view, there are three types of greenwashing risks for investors; direct fund greenwashing risk, company greenwashing risk, and indirect fund greenwashing risk which is the overlap of the first two. It's important that investors aim to manage all three types of greenwashing risks through transparent reporting, clarity in ESG messaging and labelling, and by encouraging companies to also avoid making misleading statements around ESG or sustainability outcomes.
Jessica Cairns, ESG and sustainability manager, Alphinity Investment Management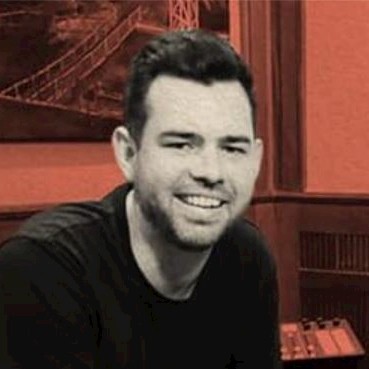 Neil is the Deputy Editor of the wealth titles, including ifa and InvestorDaily. 
Neil is also the host of the ifa show podcast.