Economies around the world use natural capital to meet basic needs and make products that sustain and improve the quality of life. It's no exaggeration to say that diminished biodiversity not only poses a financial threat, but far more critically, it poses a direct threat to human societies.
We are living amid a human-caused mass extinction—often referred to as the Holocene extinction or 6th great extinction—that is nearly irreparable.  
Over the last 50 years, vertebrate species populations have declined by close to 70 per cent. Some 30 per cent of coral reefs have been killed, and 75 per cent of those that remain are at risk of bleaching. Wetlands and natural forests are disappearing at an unprecedented pace. While some extinctions have always occurred naturally throughout history, the current rate of extinction is 100 to 1,000 times greater than the average rate over the past 10 million years. 
Moreover, because every ecosystem is composed of symbiotic components, collapsing biospheres and animal extinctions lead to even more collapses and extinctions at an increasing rate. If we continue down this path, we will lose flora, animal species, and entire ecosystems and biospheres that the world will never recover.
In its Global Risks Report 2021, the World Economic Forum (WEF) ranked biodiversity loss among the top five global risks in terms of likelihood and impact. As just one example of the effect of biodiversity loss on health, the World Health Organisation noted that wildlife-borne viruses like COVID-19 will arise more often if biodiversity loss continues, as the buffer zone that protects us from these viruses breaks down. 
Around 55 per cent of the world's GDP - equal to US$41.7 trillion - depends on healthy biodiversity and thriving ecosystem services. According to the WEF, China, the EU and US have the highest absolute economic exposures to nature-dependent industries, while construction, agriculture, and food and beverage production are the largest highly nature-dependent industries.
And while just over half of the world's GDP is moderately or highly dependent on nature and its services, 20 per cent of nations worldwide are at risk of their ecosystems collapsing due to declining biodiversity and the related loss of ecosystem services. 
The statistics paint a sobering picture. 
As long-term stewards of clients' capital, it is incumbent on global asset managers to understand how their investments are exposed to risks from biodiversity loss.
Asset managers should be assessing the extent to which a company is exposed and/or affects biodiversity risk, and whether it's prepared to mitigate that risk. The United Nations' ENCORE (Exploring Natural Capital Opportunities, Risks and Exposure) tool, which links environmental changes to economic consequences, and the Nature-Related Risk & Opportunity Management and Disclosure Framework proposed by the Taskforce on Nature-related Financial Disclosures (TNFD) are two available frameworks asset managers can and should be leveraging.
The 15th meeting of the Conference of the Parties (COP 15) of the Convention on Biological Diversity is slated for October 2022. With its theme of Ecological Civilization: Building a Shared Future for All Life on Earth, the meeting should bring attention to biodiversity risks and opportunities for governments and companies, likely resulting in subsequent regulations and corporate pledges to uphold biodiversity.
Saving the ecosystems that support economies everywhere will require systematic changes in our production processes and consumption habits, ambitious goals and collaboration across governments, industries, and non-profit organisations, and investors who can supply the capital needed to bring about significant change. 
Sharvari Johari, ESG analyst, American Century Investments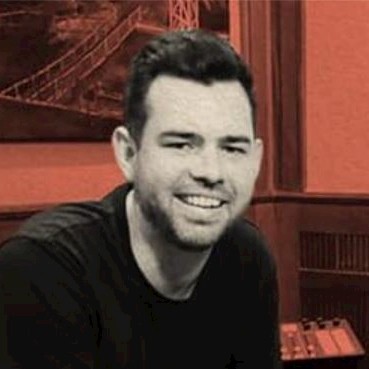 Neil is the Deputy Editor of the wealth titles, including ifa and InvestorDaily. 
Neil is also the host of the ifa show podcast.