The business case
McKinsey's 2020 report, "Diversity Matters: How Inclusion Wins," finds that companies in the top quartile for gender diverse executive teams were 25 per cent more likely to have above average profitability than companies in the fourth quartile. According to Boston Consulting Group research, companies with above average diversity on their leadership teams generated higher revenue from innovation - 19 percentage points more than at companies with homogenous leadership teams - and delivered higher EBIT margins. Research by MSCI found that boards with higher levels of gender diversity tend to experience fewer instances of business misconduct, such as corruption, bribery and fraud.
The findings are equally compelling for ethnic and cultural diversity. McKinsey's study found that the most ethnically diverse executive teams outperformed the least diverse executive teams by 36 per cent in terms of profitability in 2019. In fact, according to its analysis, there continues to be a higher likelihood of outperformance difference with ethnicity than with gender.
Testing for DE&I is hard. The lack of data is a real problem
Shifting goal posts, national differences and varying regional regulatory developments all contribute to the complexity of pinning down what can be measured. For example, gender pay gap (GPG) data in the U.K. is useful insofar as it provides a high-level overview of gender inequality, but its lack of granularity and limitation in scope makes it difficult to diagnose why pay disparities exist. In the U.S., while companies are required to report intersectional diversity data captured by the mandatory Employer Information Report (EEO-1), only a handful of companies disclose this information publicly. Making things even harder, in many countries it is illegal for companies to ask employees to disclose their race and/or ethnicity, and many don't have GPG reporting requirements.
The fact is women and minorities are underrepresented at senior levels of most companies and in the broader workforce across many industries.
Other than the obvious negative impact on human capital development for women, there's the economic issue: the pay gap. The World Economic Forum 2021 "Global Gender Gap Report" shows that the global wage gap is currently 37 per cent, while the income gap (the ratio of the total wage and non-wage income of women to that of men) is close to 51 per cent.
It's not just gender
Black, Asian and other minority ethnic groups are typically underrepresented throughout organisations, and most acutely at senior levels. According to a study by Mercer, in the U.S., the most dramatic decrease in representation is among Black/African American employees, who make up 12 per cent of support staff roles but account for a mere 2 per cent of executive level positions.
Taking the pulse
Of course, inclusion stretches beyond statistics and into culture. According to a global survey by Qualtrics, an "experience management" specialist, only 37 per cent of workers say their company culture has improved since the beginning of the pandemic, implying 63 per cent see no improvement or worse. Investing in "experience management" solutions helps managers and human resources leaders to listen to employees, allowing them to take insight-based action to improve employee experience and engagement. This goes beyond providing training to actively soliciting feedback and creating an environment of trust.
Incentivising for outcomes
According to a research by Deloitte, reviewing proxy statements between February 2020 and January 2021, fewer than 40 per cent of Fortune 100 companies incorporated environmental, social and governance (ESG) measures in their executive incentive plans. Of those that had, social metrics were the most frequent, followed by environmental. Within social, DE&I metrics were the most common – so it's a relatively good start for DE&I – but in an absolute context, most companies are yet to embrace environment and social (E&S ) incentives, meaning leadership lack accountability for delivery of DE&I objectives.
So how do we approach DE&I with our holdings?
It is hard to get a view from the outside, so in our opinion, direct engagement with management is the best route. Our DE&I engagement checklist includes:
Has the company conducted a comprehensive pay equity and pay gap analysis?

Does management align DE&I with executive compensation? If not, why?

Does the company have a hiring policy requiring a gender diverse slate of candidates for all leadership positions (e.g., 30 per cent must be female)?

Does the company have a hiring policy ensuring candidates are not required to disclose past pay information?

Does the company have processes in place to ensure job descriptions are gender neutral?

Does the company regularly train recruitment professionals and interviewers to focus on more inclusive recruitment efforts?

Does the company actively develop female talent through a leadership development programme or equivalent?

Does the company provide sufficient flexible working and parental leave to both parents?

Does the company use employee engagement surveys, and with what frequency?

Does the company offer a "Returnship" programme for females following a career break? What is the return rate from parental leave?

U.S. companies: Is EEO-1 representation data disclosed? If not, why?
A focus on engagement leading to outcomes
With two of our global beverage companies, we have been pressing for some time to see the board diversify away from being all European to more representative of its underlying markets. We are pleased to see real change happening, given new appointments.
On data, we engaged with one of our medical technology holdings to discuss a shareholder proposal —which we supported—calling for a report on racial justice and disclosure of EEO-1 gender and ethnic diversity data. Given the company reports EEO-1 data to the U.S. government, we questioned why it didn't disclose it publicly. It now plans to disclose some EEO-1 data as part of its new D&I report.
With another holding, the world's leading digital and management consultancy, we looked to understand how it expects to reach its targets of 50/50 workforce gender parity by 2025 and attain 30 per cent women managing directors by 2025. To help get there, the firm targets that each of the U.S., the U.K. and South Africa operations have ethnic representation targets; the use of diverse candidate slates is standard, managers are accountable for promoting diversely and flexible working provisions are in place—all of which we applaud. However, we challenged the company with our concerns about working conditions in its content moderation business and we will continue to monitor this.
Where next?
Along with pushing for data, better transparency, aligned incentives and credible pathways for change, our DE&I engagements also encourage our portfolio companies to consider how greater diversity links to business strategy.
Closer to home
Like our holdings, we are on our own journey. Today, just under a third of the investors on the team are female, from none a few years ago, and 46 per cent of the combined Investor and Portfolio Specialist team is female. Of our eight managing directors, three are female. Leading on DE&I, senior Portfolio Manager and Managing Director Bruno Paulson heads the MSIM EMEA Diversity Focus Council; Managing Director Laura Bottega steered MSIM to win the 2019 Investment Week Contribution to Diversity Award (U.K.) for promoting gender diversity within our business, and Executive Director Marte Borhaug, Head of Sustainable Outcomes, sits as Co-Chair of the 30% Club, the investor group encouraging U.K. firms to be more diverse and inclusive.
Bruno Paulson, managing director, international equity team; Marte Borhaug, head of sustainable outcomes, international equity team, Morgan Stanley Investment Management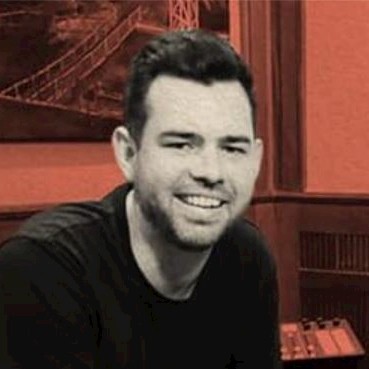 Neil is the Deputy Editor of the wealth titles, including ifa and InvestorDaily. 
Neil is also the host of the ifa show podcast.