Healthcare has the potential to be one of the most rewarding areas for investment in the long term, allowing investors to benefit financially while also supporting a tremendous social good. 
Healthcare is a very large, diverse sector ranging from traditional growth companies (such as biotech and healthcare technology) and more traditional value companies (such as healthcare insurers and providers). Healthcare spending accounts for almost 20 per cent of the US economy with the majority attributable to health care services, while the sector represents about 15 per cent of the S&P 500 Index. This provides an indication of the sheer size and diversity of the sector. 
More recently, healthcare has offered compelling earnings growth and stock valuations, but risks from pandemic-related disruptions and uncertainty remain.
One factor underpinning a longer-term investment approach is the commercialisation of innovative scientific research that has been in development for years. This innovation could transform many areas of healthcare, such as providing new ways to treat disease and deliver healthcare to patients.
In therapeutics, for example, there is the development of new modes of treatment, including gene therapy, cell therapy and ribonucleic acid (RNA), a molecule used in the coding of genetics. These new ways of treating diseases are beginning to be commercialised and reach populations who need them.
Powerful new diagnostic and data analytics allow more efficient research, diagnosis, and potentially better outcomes. Liquid biopsies, for example, now enable better opportunities to diagnose and treat some cancers.
Healthcare companies at the forefront of this new wave of innovation are poised for growth. Powerful scientific, technological, demographic and market trends suggest an opportunity for investors to do well while doing good. Further supporting the drive for healthcare innovation, of course, are an aging global population and increasing living standards among developing countries, e.g., with China and India accounting for almost 3 billion people combined, the case propelling innovation is clear.
The increasing prevalence of healthcare innovation in recent years is an encouraging sign for investors, and should only accelerate from here. For context, research shows that the average number of annual US Food and Drug Administration (FDA) drug approvals in the 1990s was 34. In the decade of the 2000s, that number was just 25. But the rapid advance in research methods, tools and data technology meant that number rose to 41 from 2010 to 2018. The conclusion of the Human Genome Project, begun in 1990 and completed in the mid-2000s, also helped bring about a revolution in genetic research. As a result, the number of annual drug approvals jumped to 53 and 50 in 2019 and 2020, respectively.
Healthcare companies currently offer compelling opportunities for strong growth at attractive valuations. While the valuation gap between healthcare and the broader market has closed in recent years, the sector's current lower valuation remains.
In the US, the healthcare sector is trading at a price approximately 18 times 2022's forecasted earnings. That is cheaper than the broad market's price to earnings ratio of 19 times.
In combination with its more attractive valuation, healthcare companies overall have been offering persistent earnings growth. Healthcare earnings are historically more resilient and reliable during downturns, including the 2008/09 GFC. This durable earnings growth stands in contrast to economically cyclical companies whose fundamentals tend to rise in good economic periods but fall in poor ones.
While there are also some risks ahead for the sector, including the spending required and need for greater efficiency, they can be overcome. As in all asset classes and sectors, investment challenges can also be opportunities, and within healthcare, companies that enable greater efficiency and deliver efficacy of care will be attractive. 
Companies that can provide solutions to unmet medical needs – through innovation in the treatment of disease, the delivery ad cost of that treatment – will usher in the new wave of healthcare companies for global investors.
Michael Li, senior portfolio manager, American Century Investments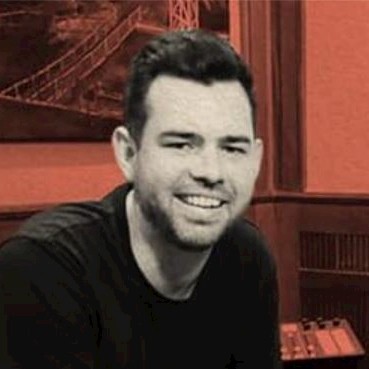 Neil is the Deputy Editor of the wealth titles, including ifa and InvestorDaily. 
Neil is also the host of the ifa show podcast.