Easing supply bottlenecks could mitigate inflationary pressures, but durable increases in housing costs and wages could mean higher inflation for longer.
While we bid farewell to an eventful 2021, it is worth taking a moment to reflect on the past 12 months. I would like to share these 10 insights that I believe will continue to impact financial markets in the new year.
Earnings matter
In spite of the headwinds, including fading monetary and fiscal stimulus and slowing down of economic growth, stock markets continued to notch record highs boosted by strong earnings growth, which not only met but exceeded lofty expectations.
Fed hikes expected to be limited

 
Despite the recent hawkish pivot, aggressive tightening could upend the economy, and the futures market expects the Federal Reserve to pause or even reverse course well before reaching its targeted hiking projection of above 2 per cent. However, if the economy is still strong and inflation remains untamed by the end of 2022, these expectations may need to be reassessed.
Chinese regulatory policy is a big deal
In 2021, Chinese regulatory policy was the biggest driver of returns for emerging markets and will continue to be a key factor going forward.
Is elevated inflation structural?
The spike in inflation has mostly been driven by COVID-related shocks given the faster recovery in demand than supply. While this mismatch could ease considerably in the next few years, the tight housing and labour markets are likely to result in higher sustained inflation.
Growth versus value
The growth and value valuation gap has reached levels only exceeded during the tech bubble. Although it is difficult to predict whether growth or value will perform better in 2022, the potential upside for growth stocks appears more limited.
Investors are clamoring for alternatives
Given extended valuations relative to history and the diminished hedging qualities of bonds amid low yields, investors are seeking potential alternatives to stocks and bonds. Previously obscure segments, such as special purpose acquisition companies (SPACs) and cryptocurrency, have seen massive inflows, quickly becoming crowded.
US politics, all sound but no fury
After the Democratic sweep, regulations on infrastructure, tax reform, carbon emissions and big tech were expected to meaningfully impact financial markets. However, progress on these initiatives has been uneventful, and new potential regulation is likely to be heavily watered down relative to original expectations.
Stock selection is important
Since the pandemic, macro factors have often trumped company-specific fundamentals. However, stock selection is beginning to matter again, and unless the emergence of a new variant results in another full-scale global lockdown, the impacts of the coronavirus and its extreme echo effects appear to be fading.
Credit market fundamentals are supportive
Credit sectors offer modest yields, but their fundamentals look remarkably strong. While tight spreads are typically a headwind for US high yield sectors, leverage, margins and interest coverage ratios all look very healthy.
US dollar strength
The dollar is likely to strengthen further as the Fed shifts to a tightening bias while other major central banks remain firmly on hold.
 As we welcome 2022, we will continue to monitor these market themes and provide updates accordingly.
Tim Murray, capital markets strategist in the multi‑asset division at T. Rowe Price.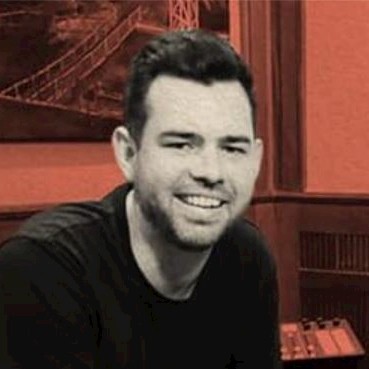 Neil is the Deputy Editor of the wealth titles, including ifa and InvestorDaily. 
Neil is also the host of the ifa show podcast.