Yet far from the work being done, 2022 will be the year for transparency and accountability, whereby financial providers will increasingly be asked: "What have we done to deliver on all these responsible investing commitments and promises?" 
Some key developments will allow for a new level of scrutiny on the sector enabling clients and super fund members to find an answer to this question. 
Mandatory disclosure of portfolio holdings
Finally, portfolio holdings disclosure will come into force for superannuation funds in March 2022, allowing clients to know where their money is being invested. Australia remains far behind the world on the transparency of our investment products and this step will allow our industry to break through this barrier. Most responsible investment leaders will welcome this, and the impact of this regulation will go beyond just its requirements for super funds, whereby forward-thinking fund managers will also see this as the time to "open their books" to full portfolio holdings disclosure.
Climate risk disclosures 
The full effect of the Australian Prudential Regulation Authority's (APRA) recently released climate change guidance will also support the trend towards improved transparency. The regulator has provided the clearest of direction as to what is expected by money managers on disclosures around climate risk, strongly suggesting the guidance is taken up "immediately". 
Net zero progress 
Disclosure on climate risks is not the same as action to reduce climate impacts. The APRA climate change guidance can work hand in hand with the growing proportion of super funds and fund managers that have made commitments to achieve net-zero emissions across their portfolio by 2050. While climate disclosures will begin to reveal who is actually taking the action commensurate with these 2050 commitments, the sector should expect a ramp-up on scrutiny. The year 2050 is a long way out, but if COP26 in Glasgow revealed one thing, it's that the goal posts have very clearly shifted to what investors will achieve by 2030. So, in 2022, to have a commitment without a plan would be a dangerous thing. 
Regulators move on greenwashing
A final piece of scrutiny should also further propel this end of greenwashing. The Australian Securities and Investments Commission's (ASIC) current review of greenwashing clearly signals to investors that if you cannot substantiate your claims in ESG, impact, green or sustainable investment, you're running a risk of misleading and deceptive conduct. In 2022, loose or imprecise claims and overstating promises, without strong justification or a clear means of delivering on those claims, is something regulators – locally and globally – will clamp down on. 
The rise of labelling 
A response to greenwashing is the ever-growing focus globally on third party verification that can endorse a product as true-to-label and not misleading, because it delivers on its responsible investment or sustainability promise. Globally, there is a rising interest in third party labelling and certification for responsible investment products and we are certainly witnessing this in our region with the skyrocketing demand for RIAA's own Responsible Investment Certification Program that does just this.
With prudent investors realising that investments that factor in society and the environment often make better investments, we expect to see even more investors stepping up to responsible investment and claims around sustainability and impact will be far more closely scrutinised. Good responsible investors will differentiate themselves with the substance of what their approach to responsible investment means, but even more importantly, detailing the real-world outcomes they've helped to deliver. 
Simon O'Connor, CEO of Responsible Investment Association Australasia.
Want know more about greenwashing? Secure your place at the InvestorDaily 2022 ESG Summit now.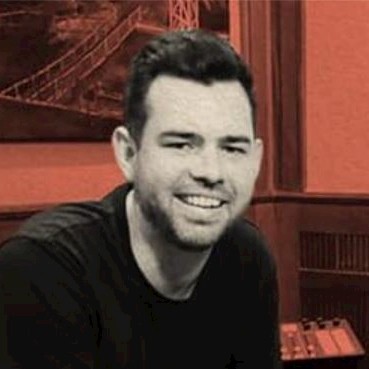 Neil is the Deputy Editor of the wealth titles, including ifa and InvestorDaily. 
Neil is also the host of the ifa show podcast.