The search for suitable treatments and vaccines for COVID-19 has resulted in increased awareness of healthcare and medicine as a sector and the role it can play in a portfolio.
At the same time, the growing interest in sustainable and responsible investing has also attracted investors to healthcare companies which have vital roles to play in areas such as improving access for communities to medicine and care services, as well as lowering healthcare costs.
So, for investors looking for investments with the potential to generate attractive returns and at the same time benefit society, healthcare may be a very attractive asset class.
And the potential is only expanding. The global ageing population is likely to see demand for healthcare products and services grow enormously.  At the same time, this demand is being addressed with advancements in drug discovery, new technologies and disruptive business models.
To date, the majority of investor interest has been focused on the biotech and pharmaceutical areas, however, the opportunity in healthcare is much broader. There is an extensive universe of innovative healthcare companies targeting significant unmet medical needs as well as changing the way healthcare is delivered and paid for. Some of these subsectors include healthcare equipment and supplies, healthcare technology, life sciences tools and services, and healthcare providers and services.
Intuitive Surgical Inc, for example, is a US-listed company (Nasdaq: ISRG) providing highly innovative robotic-assisted surgery that improves patient outcomes and potentially reduces cost by having shorter lengths of stay and fewer complications. The company's products provide the standard of care for certain surgical procedures, including prostatectomy and malignant hysterectomy. There are opportunities for further growth from an expanded set of procedures and additional market penetration given robotic-assisted surgeries represent a low proportion of overall surgeries. The company is expanding the offering in international markets and, in addition, recently introduced the innovative ION system for lung biopsy, another area for growth. Looking further into the future, Intuitive's systems may enable telesurgery on a broad scale, improving access for patients living in medically underserved communities.
Indeed, in many ways, we are at the start of a golden age of healthcare innovation. The extraordinary results achieved by the companies that produce COVID-19 vaccines and treatments, with the development, testing and rollout happening at a phenomenal pace, has shown what can be achieved with the right support, resources and, of course, funding.
The ongoing innovation in healthcare is already having an impact. For example, over the past 20 years, the cost of sequencing a human genome has dropped from $100,000,000 to below $700 today. Partly as a result, many treatments are now being developed for illnesses and conditions that were previously untreatable, such as Alzheimer's Disease.
For investors, there is a challenge when investing in healthcare, to identify which companies will develop successful and effective treatments or services, and which will ultimately fail to achieve their goals.
As with all investing, it's important to start with good businesses that have great management, acceleration in fundamental business trends and attractive valuations.
But on top of this, healthcare investing requires a deep understanding of the science, the research and development processes undertaken by healthcare companies to bring a product or service to market, and the regulatory environment they operate in.
For all the increased awareness of healthcare as an attractive sector post-COVID, it's important for investors to understand just how broad the scope of investment options available. Biotechnology and pharmaceuticals companies remain at the forefront, but there are many attractive and untapped opportunities beyond these subsectors.
Henry He, portfolio manager at American Century Investments .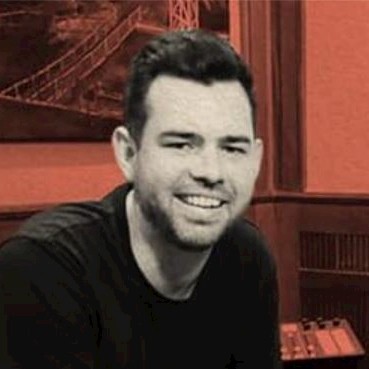 Neil is the Deputy Editor of the wealth titles, including ifa and InvestorDaily. 
Neil is also the host of the ifa show podcast.