Since then and following an underwhelming final statement from COP26, the deluge of climate change dialogue seems to have reduced to a trickle. So, did COP26 fall short? Do economies have a clear framework towards net zero? And what does it mean for investors?
Expectations were high going into COP26, particularly after the IPCC released its "code red" report in August, which warned starkly on the consequences of not taking urgent action in the race to decarbonise. While the title got everyone's attention, the message of opportunity in transitioning to a low carbon world was perhaps overlooked. This may have been the general conclusion regarding the concluding Glasgow Climate Pact from COP26 as well.
Whatever even the most optimistic may have believed, COP26 was never about solving climate change in one go. COP26, as the name suggests, is the 26th such conference since COP1 in Berlin in 1995. Building consensus on acceptable pledges takes time – the path to net zero was always going to be a journey. While a significant gap remains between pledges and actual policies (expect demands for stronger targets at COP27 in Egypt), COP26 has taken the fight forward. Consider the progress in securing finance to help developing nations adapt to climate change as well as progress in mitigation, including the (albeit weakened) commitment to reduce the use of coal in electricity generation and the promise to end deforestation by 2030. Sometimes we need to consider what can go right.
According to COP26 president Alok Sharma, the Glasgow Climate Pact keeps the world's 1.5 degrees limit within reach. Over 90 per cent of world GDP (and over 85 per cent of global emissions) is now covered by net zero commitments, with 153 countries putting forward new 2030 emissions targets. While this sounds promising, a major risk to growth comes from any delay in implementing more rigorous policies. Kicking the can down the road introduces a starker choice ahead – either accept the costs of greater global warming or weather the effects of more rapid emission cuts at some future point.
Investors need to take note because without a clear policy framework to decarbonise the economy, it will ultimately be more challenging to have a decarbonised portfolio. Investor intentions, particularly in Europe, are increasingly on board with putting climate change as a central commitment. But if governments are slow to convert pledges into policy (incentives) elsewhere, then it makes it harder for companies to formulate their own net zero plans.
While events like COP26 are important for driving awareness and commitment, there continues to be much happening behind the scenes. For example, a persistent challenge for investors has been one of data consistency, particularly across regions. In addition, investors will increasingly need forward-looking data, or scenario analysis, to better assess companies' plans to decarbonise. We should expect this to improve a lot over the next few years.
As an important starting point, the International Sustainability Standards Board (ISSB) will soon start work on developing global standards for sustainable reporting. Much like standardised accounts that are comparable across different countries, these should give investors a platform to make better informed decisions on sustainability-related risks and opportunities. Sustainability disclosures are fast becoming mandatory for many organisations and the need to have a globally accepted reporting framework has never been greater. This adds to the "EU taxonomy", a classification system published in mid-2020 that establishes a list of environmentally sustainable economic activities.
It's clear that a societal shift towards more sustainable business practices is underway, filtering through to both regulation and shifting demand patterns. COP26 is important in terms of policy pressure at the highest level, but it also reflects the underlying mood. Universal agreement at the international level is arduous, but that shouldn't detract from the importance of engagement at a lower level. While there is still far to go on the journey to net zero, the imperative remains to be part of the (sustainable) solution.
Charlie Stodart, investment specialist at Zurich Investments.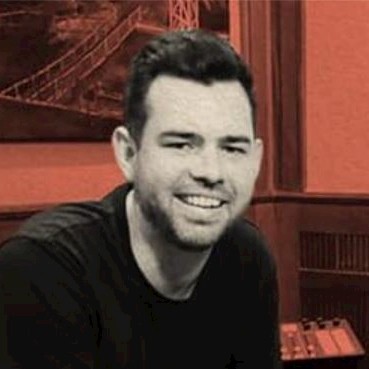 Neil is the Deputy Editor of the wealth titles, including ifa and InvestorDaily. 
Neil is also the host of the ifa show podcast.