Investing in a portfolio of global listed infrastructure assets may provide part of the solution. Listed infrastructure provides investors with exposure to assets including toll roads, airports, railroads, utilities, pipelines and mobile towers. These sectors share common characteristics like high barriers to entry and pricing power. The large majority of the assets we invest in have the ability to pass through inflation to the end customer.
Inflation and pricing power
Inflation is connected to interest rates, as monetary policy seeks to control rising prices through the mechanism of rate rises.  
Where rising interest rates are a reflection of higher inflation, listed infrastructure fares relatively well. Infrastructure companies have a proven ability to pass through higher inflation to their customers (typically with a 6-12 month lag). Most infrastructure assets have an explicit link to inflation through regulation, concession agreements or contracts. Those assets without an explicit link often have the pricing power to deliver a similar (or better) outcome, reflecting their strong strategic position.
Transurban is a good example of a stock with this pricing power. The company owns 21 toll roads in Australia and North America, most of which have the ability to increase tolls by inflation or better. If we look at its Citylink toll since 2002, the price has risen almost twice as much as the Consumer Price Index.
Inflation protection across sectors
Some infrastructure asset contracts explicitly allow user costs to rise when inflation does. The nature of these contracts depends on the country, the type of asset and the regulations in place. We estimate that as at 30 June, more than 70 per cent of the assets we invest in have the ability to pass inflation through to the end customer, insulating investors from its impact. Regulated utilities, toll roads, oil pipelines and airports are the sectors we have assessed to provide the highest degree of inflation protection.
Adjusting portfolios for inflation expectations
Part of our job as active managers is to take interest rate expectations into account when positioning portfolios. We are able to shelter portfolios from the impact of rising rates by tilting away from "income" infrastructure sectors such as utilities; and increasing holdings in "growth" infrastructure sectors such as roads and railways.
While macroeconomic conditions play a part, the impact of inflation also depends on particular companies and their assets. We look at the dynamics of the asset and the sector, including barriers to entry, pricing power and structural growth opportunities.
To date, we believe that investor concerns around rising inflation and higher interest rates have been largely priced in, providing investors with a compelling case to invest in an asset class that we expect to provide inflation protected income and strong capital growth for many years to come.
Trent Koch, portfolio manager, Global Listed Infrastructure Securities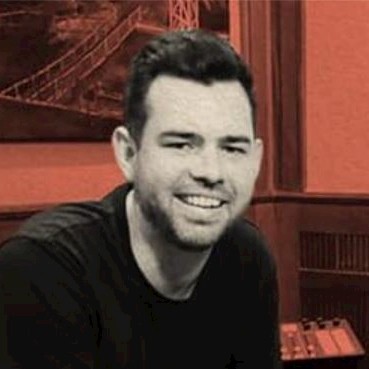 Neil is the Deputy Editor of the wealth titles, including ifa and InvestorDaily. 
Neil is also the host of the ifa show podcast.