For the financial advice community, this shift has seen a planner's value proposition transition from a "money manager" to a holistic and trusted advisory partner. 
Faced with greater expectations for individualised and goal-meeting financial advice, how can financial planners increase their client value proposition while meeting desired client returns? The answer might not be as complicated as one would think.
Managed accounts have rightfully established their place in investment portfolios over the last five years. Not only do they offer financial planners access to professional funds management, they are also providing investors the opportunity to increase returns. However, the breadth of benefits managed accounts support are often unnoticed and play a significant role in empowering a planner's client value proposition. 
Uncovering the benefits
According to the State Street Global Advisors SPDR ETFs/Investment Trends 2019 Managed Accounts Report, managed accounts adoption by Australian financial planners is on the rise. When Australian financial planners were asked if they used managed accounts for their client's investments, 66 per cent said they currently use or would potentially use managed accounts as solutions over the next year. 
Financial planners using managed accounts said they allocated a third of new inflows into managed accounts, up from 27 per cent in 2018, on average. Importantly, this is expected to reach 43 per cent by 2022. This expectation speaks to the numerous and sometimes lesser known benefits that managed accounts can bring to a planner's practice. 
The research also revealed that two-thirds of current managed accounts users believe managed accounts have positively impacted their client value propositions. Further to this, more than two-thirds (79 per cent) of planners surveyed agreed that using managed accounts benefited clients, and 74 per cent agreed it benefited their businesses.
We found three significant benefits that help planners service their clients and grow their practices.  
1. The time to speak with clients
The main outcome planners uncovered was an increase in the time they could devote and make available to clients. Since adopting managed accounts, one in five planners (20 per cent) states it has freed up their time to spend engaging and contacting clients.  
For professionals across all client-centric industries, the gift of time can lead to a significant improvement in relationships and outcomes. Importantly, having the time available to engage and reach out to clients is essential in a planner's ability to understand a client's goals, motivations and ability to build and maintain trust.
2. The space to focus on goals-based advice
With more time devoted to clients, planners also have greater capacity to focus on goals-based advice. When asked about the benefits of using managed accounts, close to one in five planners (18 per cent) said their client value proposition was improved by their ability to focus on more goals-orientated advice. 
The implementation of managed accounts can help financial planners spend the right amount of time on the right priorities. More than two in five planners (42 per cent) said they recommend managed accounts because it supports focus on other tasks. This extra level of engagement can help planners deliver more holistic client solutions and move past just being asset selectors and managers, thus transforming their offering to an experience-centric firm.
3. Increased transparency and higher engagement
In addition to affording more time to focus on client engagement and goals, managed accounts can also help boost client engagement and their understanding of investment decisions. Close to half of those who recommend managed accounts (45 per cent) said one of the key benefits of managed accounts was that they allow clients to see underlying shares in a portfolio. This level of transparency can help planners more easily speak with clients about their investments and can support in developing higher levels of client engagement. 
As the role of the financial planner evolves, it will become increasingly important for planners to demonstrate the immense value they can bring their clients. We believe that managed accounts can support financial planners in their endeavours to spend more time with clients, provide greater transparency, and can assist them to focus on goals-based advice. The benefits managed accounts can bring to a planner's practice are clear and encouraging, and those benefits can clearly illustrate the value of a financial planner to clients. 
Meaghan Victor, head of SPDR ETFs, Australia and Singapore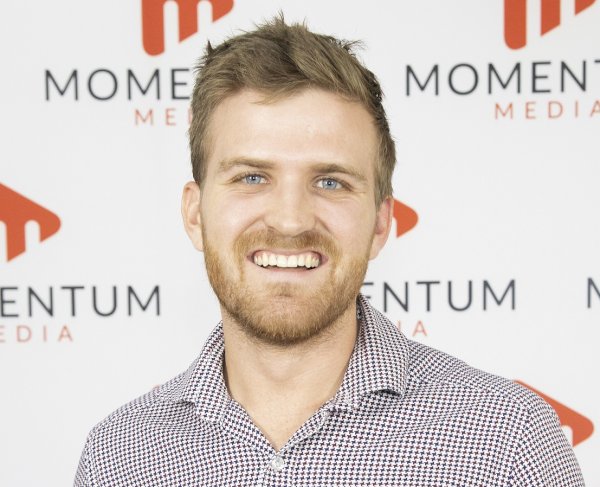 Eliot Hastie is a journalist at Momentum Media, writing primarily for its wealth and financial services platforms. 
Eliot joined the team in 2018 having previously written on Real Estate Business with Momentum Media as well.
Eliot graduated from the University of Westminster, UK with a Bachelor of Arts (Journalism).
You can email him on: [email protected]