As long ago as 1992, the George H.W. Bush administration persuaded the Chinese government to create laws to protect US companies' intellectual property. But copyright piracy remained rife and over the last two decades Chinese appropriation of Western innovations has become a major geopolitical issue. It is one of the key sticking points in the current trade negotiations between Washington and Beijing.
The issue is not clear-cut. Many foreign firms have been able to thrive in the lucrative Chinese market without giving up their most prized technology. In areas such as 5G networks and artificial intelligence, Chinese technology is already superior to the Western equivalents.
But given the nexus of connections between Chinese companies and the state, along with the growing geopolitical tensions between China and the US, it seems likely technology will continue to cause friction between the two superpowers. So, what are the implications for investors in Chinese firms and their foreign competitors?
As China is such a powerful economy, the extent to which it can dominate every technological sector is a germane concern for companies, governments and investors. There are some things China is very good at and there are others where it is going to struggle without technology transfer. As investors, we have to treat it very much on a case-by-case basis. 
Forced tech transfer
The US government has become more vociferous in its criticisms of China in recent years and Chinese companies are regularly accused of taking Western technology. A recent CNBC poll found that one in five US companies believe Chinese firms stole their IP over the last year. More often than overt theft, appropriation of foreign ideas occurs via the officially sanctioned practice of 'forced technology transfer' (FTT).
According to Dan Prud'homme, associate professor at EMLV Business School in Paris and the co-author of a forthcoming book on China's intellectual property regime, FTT takes various forms. 'Lose the market' policies, for example, effectively outline a quid pro quo whereby foreign firms must agree to transfer technology or give up access to the Chinese market. Others leave foreign companies active in China with no choice but to relinquish their IP, through policies such as unfair IP civil litigation rulings and certain requirements to excessively disclose trade secrets directly to the state or state-organised panels as a precondition for regulatory approvals.
Needless to say, FTT is unpopular among foreign businesses and policymakers. A 2018 report by US trade representative Robert Lighthizer, which looked into FTT, cyber-hacking and state-directed acquisitions of US firms by Chinese rivals, formed the basis for a round of sanctions imposed on Chinese goods by the Trump administration last summer. The European Commission is also taking action against FTT via the legal mechanisms of the World Trade Organisation.
Beijing has already ceded some ground. IP courts and tribunals have been established across China in recent years, providing both domestic and foreign companies with a way of seeking redress for IP theft. And China's foreign investment law was revised in March 2019; it now requires Chinese government officials to keep confidential any trade secrets they learn during regulatory approvals, under the threat of criminal proceedings.
IP future
Governments and investors alike are keeping a close eye on the trade talks between US and Chinese representatives, which could result in further agreements on FTT. But while it may make some concessions, Beijing tends to bristle at the suggestion that it merely steals all its ideas – and with good reason.
China has invested heavily in high-quality education, and now produces 2.8 million science and engineering graduates, five times as many as the US (although the US still leads on a per-capita basis). Many of these graduates end up at leading tech companies such as Baidu, Alibaba and Tencent – the so-called BATs – which are developing products and services to match anything on offer in the West, especially in so-called 'online-to-offline' booking systems and integrated mobile payments.
In areas such as the internet, artificial intelligence and payment systems, China is already more advanced than most Western countries. 'Deep learning' and artificial intelligence were first discovered in the US, but implementation and product development are being led by China. Chinese tech companies tend to be much more efficient than their Western rivals at building on existing discoveries and bringing new products to market, from mobile phones to LCD-screen televisions to consumer drones. This is partly because they have access to a vast population of tech-savvy consumers who are comparatively more willing to try out products and services compared with their peers in the West.
With US companies increasingly looking to China for inspiration – dockless bicycle sharing is just one idea that has crossed the Pacific from Guangzhou's bustling tech scene to the start-ups of Silicon Valley – Chinese companies are beginning to defend their own IP as vigorously as their Western rivals, at home and overseas. The legal framework is improving, although work still needs to be done.
Alistair Way, head of emerging market equities, and Alessandro Rovelli, senior corporate analyst at Aviva Investors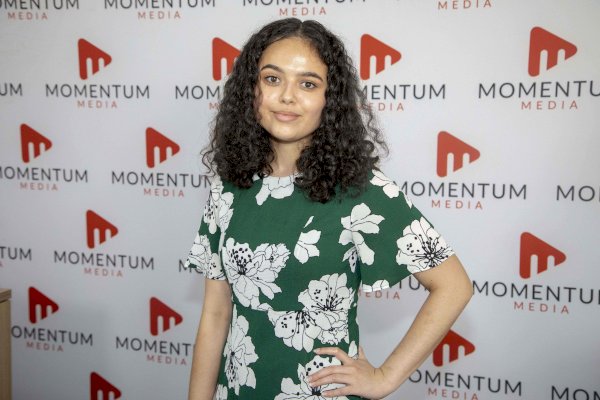 Sarah Simpkins is a journalist at Momentum Media, reporting primarily on banking, financial services and wealth. 

Prior to joining the team in 2018, Sarah worked in trade media and produced stories for a current affairs program on community radio. 

Sarah has a dual bachelor's degree in science and journalism from the University of Queensland.

You can contact her on [email protected].