For some time, many companies in this industry around the world have created and committed their organisation to very meaningful and valuable diversity programs.
However, in politically charged environments, cynicism can sometimes prevail regarding diversity. Perhaps this is because defining it is not simple. Harnessing its potential is even more challenging.
In the investment management world, where decisions are made every day about which companies to invest in, the value of having a diverse culture and pool of resources to draw from is indisputably important. However, as investment managers, cultural diversity is not enough. Harnessing representational and cultural diversity is needed to reach investment decisions, as well as fostering diversity of thought – otherwise known as cognitive diversity.
A growing body of research on this topic shows that companies with culturally and ethnically diverse leadership are more likely to see above-average profits, with a report from McKinsey & Company in 2018 finding that gender diversity correlates with both profitability and value creation in the workplace. The report showed that "companies in the top-quartile for gender diversity on executive teams were 21 per cent more likely to outperform on profitability and 27 per cent more likely to have superior value creation."
In addition, "companies in the top-quartile for ethnic/cultural diversity on executive teams were 33 per cent more likely to have industry-leading profitability." Conversely, "companies in the bottom quartile for both gender and ethnic/cultural diversity were 29 per cent less likely to achieve above-average profitability than were all other companies in the data set. In short, not only were they not leading, they were lagging."
On these metrics alone, companies with greater executive-level gender diversity would represent a potentially attractive investment.
But despite this evidence and the business imperative, companies operating in the financial services industry are falling behind. Funds of management firms wholly or even minority-owned by females exhibit strong returns yet are dramatically under-represented in every asset class, according to a 2017 Knight Foundation Report. And according to a 2016 Morningstar study, only 20 per cent of mutual funds globally have at least one female fund manager.
Even if the value of gender diversity is accepted wisdom, it only becomes meaningful when considered in the context of a deeper-level of cultural diversity. This includes the notion of cognitive diversity, which relates to having a team of people that provide different perspectives. They may think differently and analyse information in a range of different ways.
A 2018 research by Deloitte — The Diversity and Inclusion Revolution — shows that high-performing teams are cognitively and demographically diverse, enhancing innovation by 20 per cent and enabling them to spot and reduce risks by up to 30 per cent. The report also shows that a complex problem typically requires input from six different mental frameworks or "approaches": evidence, options, outcomes, people, process and risk.
The Deloitte research further identified that "diversity of thinking is powerful for three reasons. First, it helps create a stronger and broader narrative about the case for diversity, one in which everyone feels relevant and part of a shared goal. Second, it more accurately reflects people's intersectional complexity instead of focusing on one specific aspect of social or demographic identity. Third, a focus on cognitive diversity recognises that demographic equality — rather than being its own end — is useful as a visible indicator or progression toward diversity of thinking."
As a 2017 report by the Thinking Ahead Institute explored, cognitive diversity can lead to information-processing advantages, greater skills, knowledge and information and, notably, non-consensus views. It also encourages exploration and experimentation.
This ought to prove extremely valuable for enhancing the ability of any fund managers to stay on course, especially during periods of underperformance.
Critically, decision-making informed by diverse perspectives is less vulnerable to overconfidence, over-trading and overvaluing risky positions. According to the report, collective intelligence can greatly assist fund managers in facilitating experimentation, divergent thinking and problem solving.
Such overestimation is what Capital Group tries to avoid with its long-term investing approach. Our team's growth in cognitive diversity is crucial to maintain this approach and in turn, safeguard smart investment decisions. We do so by adhering to a simple framework: recruit, engage, advance and lead. This framework seeks out diverse voices from the next generation in our industry and works toward a more inclusive culture. In turn, we can bring more women and minorities into our leadership pipeline, building a strong future for Capital Group. 
Although we still have work to do in this area, we have a comprehensive diversity and inclusion program that encompasses both short- and long-term goals. We believe inclusion allows us to leverage diversity, and the two attributes together enable us to magnify the culture of respect for individuals.
We also believe that diversity starts with the hiring process and continues to foster an environment of inclusivity and retention. Over 40 years ago, we noticed that investment professionals tended to have similar backgrounds. Therefore, Capital Group started a graduate program (The Associates Program or TAP) in 1978 as part of a deliberate effort to hire individuals with broader backgrounds. In particular, TAP seeks to hire associates with diverse backgrounds who can bring different ways of thinking. The program is still running to this day.
Indeed, diversity is a key element of our approach to recruiting associates more broadly. Moreover, when we interview candidates we make sure the interviewers are also from diverse backgrounds, thereby bringing different points of view to the selection process.
It does not necessarily mean we will get every hire or every investment decision right, but it does mean we are optimising perspectives in the investment process.
Paul Hennessy, managing director, Capital Group (Australia)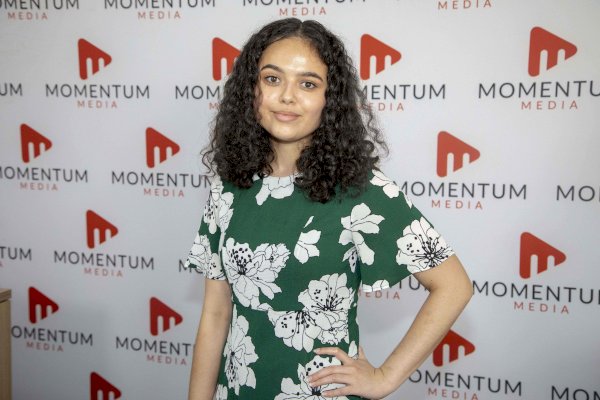 Sarah Simpkins is a journalist at Momentum Media, reporting primarily on banking, financial services and wealth. 

Prior to joining the team in 2018, Sarah worked in trade media and produced stories for a current affairs program on community radio. 

Sarah has a dual bachelor's degree in science and journalism from the University of Queensland.

You can contact her on [email protected].