The Coalition has a shaky history with their views on the climate crisis, with ex-Prime Minister Tony Abbott infamously saying, "I don't think the science is settled here". For the record, 97 per cent of scientists agree that humans are causing the climate crisis and global heating. 
Prime Minister Scott Morrison is less sceptical but even then Mr Morrison is a strong supporter of coal-fired power, best displayed by his action of taking a lump of coal into parliament and mockingly telling the opposition "This is coal. Do not be afraid".
However, the climate crisis is something to be afraid of and its not just the "latte-sipping lefties" that are calling for action. In fact, investors are overwhelmingly calling for action on the climate crisis and it is because of the economic impacts of doing nothing. 
Let's ignore for the moment the heated arguments of the climate crisis debate. Let's ignore the extinction of animals, rising sea levels, the rise of extreme weather and other emotive climate issues. Instead, let's discuss a language that both sides of politics are beholden to – the economy. 
The biggest economic argument prior to the election by the Coalition was that the Labor's 45 per cent emissions cut target would cost us billions while the Coalition policies would meet our climate commitments without ruining the economy. 
The Coalition's argument against Labor's target was, of course, discredited and budget costings of Labor's policies showed it would only cost the country $800 million through to 2023. 
However, as this election showed, the truth isn't as important as how well you sell your narrative. Labor also wasn't bringing in a retiree's tax but the effective Coalition campaign that said they were undoubtedly lost Labor seats.  
The Coalition meanwhile promised to uphold the Paris Agreement of cutting emissions to 26 per cent less than they were in 2005 by 2030. However, the United Nations has found that Australia will not meet its 2030 target and even if we did, it falls far short of the 45 per cent emissions cut that is suggested by scientists. 
But neither party can really be trusted to tell us the true cost and impacts of our actions or inactions but arguably industries that survive on the economy and investments can. One of the most trusted market bodies, the Reserve Bank of Australia has said that the Australian economy will suffer if we do not act on the climate crisis. RBA's deputy governor Guy Debelle told Australians that a lack of action on climate change presents significant risks and opportunities to all of Australia's economy. 
"Companies that generate significant pollution might face reputational damage or legal liability from their activities, and changes to regulation could cause previously valuable assets to become uneconomic," he said. 
This statement is supported by a white paper that was released in April by investor Jeremy Grantham who argued that investing in the companies fighting against the climate crisis was good for returns and the planet. 
Mr Grantham promoted the returns of having a climate change strategy, even arguing that investors could find fossil fuel price exposure in clean energy. 
"Fortunately, by investing in the clean energy solutions that compete with fossil fuels, one can maintain that exposure to traditional energy prices. When fossil fuel prices rise, clean energy solutions become more competitive, and market forces accelerate the transition to them," Mr Grantham said. 
He is not the only investor to promote climate strategies, last year 415 institutional investors with collective assets of US$32 trillion called on governments and business to take stronger actions to meet the Paris Climate agreement. The investors asked governments to accelerate the transition to lower carbon alternatives and argued that investing in sustainable companies would produce new jobs and wealth creation. 
This statement was supported by a Macquarie University Study that said a zero waste and zero carbon policy could lead to $20 trillion in new wealth creation driven by the rise in cleantech. 
Even immediately after the election the Australian Insitute of Company Director's sentiment index revealed that climate change was the number one long-term issue that company directors wanted the federal government to address. 
It's not just our worldwide peers that are leading the sustainable charge, Westpac has vowed to source the equivalent of 100 per cent of its electricity consumption through renewable sources by 2025. Westpac's COO Gary Thursby said renewable energy was key to delivering on climate change and sustainability commitments. 
Even the two corporate watchdogs APRA and ASIC have called for the industry to do more. APRA found the majority of banks considered climate-related risks as part of their risk management frameworks and half thought it would be a material financial risk in the future. Meanwhile, ASIC said that the climate emergency was a foreseeable risk for many Australian companies, and they needed to recognise that. 
Companies that promote unsustainable practices are at the biggest risk of losing investments, not overnight, but a few years down the track as Millennial investors compose the lion's share of the market. Millennial investors are pivoting towards the left as younger generations tend to, but now they are letting their investments do the talking. 
A Legg Mason Global survey found that 70 per cent of Millennials would invest in sustainable funds over funds that don't consider sustainability. Already 43 per cent of Australian investors say ESG factors strongly influence their investment decisions and almost half say that over the next five years, their ESG investments would increase. 
So, you have our Reserve Bank saying our economy will suffer from lack of action, some of the top institutional investors in the world detailing how much money can be made from action and future investors are turning their backs on unsustainable companies. 
The climate crisis will remain a highly emotive issue – how could it not be. But let's leave behind the arguments about the "right thing to do" as they haven't worked yet. Telling hard working men and women in rural Australia that them losing their jobs for the sake of the planet isn't a winning argument as it just comes across as city snobbery to people already doing it tough.
Instead, let's tell people the opportunities that investing in sustainability presents and the consequences at an economic level that not doing so brings.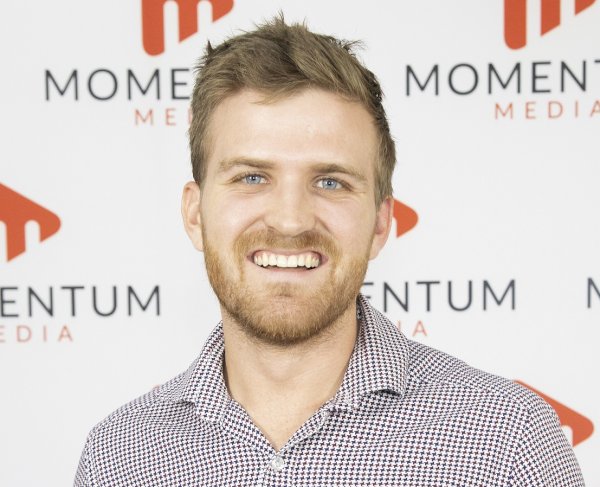 Eliot Hastie is a journalist at Momentum Media, writing primarily for its wealth and financial services platforms. 
Eliot joined the team in 2018 having previously written on Real Estate Business with Momentum Media as well.
Eliot graduated from the University of Westminster, UK with a Bachelor of Arts (Journalism).
You can email him on: [email protected]