The government is currently engaged in a narrative that points to Australians being very frugal when it comes to spending their superannuation, but an industry professional says that "the facts are very different on the ground".
Speaking at an Australia-Israel Chamber of Commerce event last week, Deanne Stewart, chief executive officer at Aware Super, said the facts suggest that the fear of outliving our super is real and for a good reason.
"A lot of myths are out there and I think we need to have a very data-based conversation when we're starting to talk about what's the next range of innovative solutions," Ms Stewart said.
InvestorDaily recently learnt that Treasury is expected to release a consultation paper in the coming weeks to strengthen the accessibility of retirement products.
Namely, while the latest intergenerational report revealed that total assets in the superannuation system are expected to continue to grow strongly over the next four decades, the government is expressing concerns over a noticeable reluctance among Australians to tap into their retirement savings.
But according to Ms Stewart "more than 80 per cent of those that are 80 or above do not have any super in their last four years".
In fact, ATO data that reflects on the years between 2014 and 2018 revealed that 80 per cent of people aged 60 and over who died in that period had no super at all four years before their death.
For those aged 80 and over, 90 per cent had no super in the four-year period before their death.
Solutions need to suit members
Ms Stewart stressed that the member base of each fund is "quite different", which necessitates a range of different solutions.
"If you look at the member base of Aware Super, we typically have older members. So, we have more than 20 per cent of our funds under management in retirement phase at this point," Ms Stewart said.
"And so even if you look at our retirement range as it is today, it is a very different range to accumulation. Now that is not the case for most super funds out there because they tend to have younger members and haven't necessarily got that full product range yet."
In order to determine where it goes next, Aware Super is turning to data.
"We've started with really deep member research because I think it's very easy to jump to a product solution as what retirement is all about, and the reality is when you talk to Australians that are nearing retirement or in retirement there's a lot of fear there. There's a lack of understanding, complexity to the system … So actually, even just that right guidance and help … that's part of the solution."
The next part of it, she noted, is demystifying the system, making it as "seamless as possible", before finally turning to the development of those innovative solutions.
"For us, it is about giving them that comfort income stream that they can change over time, it's about building some form of longevity into it, but it's allowing them to adapt it as their retirement and the phases of retirement changes as well. So, we're really going deep into that in a really innovative way," Ms Stewart said.
Commenting on the government's intention to probe Aussies' unwillingness to spend their super last week, chief executive officer of the Financial Services Council (FSC) Blake Briggs said the government is right to take a closer look at products offered by funds.
"Eight hundred Australians are retiring every day, and the government is right to prioritise action to make sure these consumers can choose from a range of products consistent with superannuation's promise of delivering income for a dignified retirement.
"The retirement income covenant (RIC) requires superannuation funds to formulate strategies to optimise retirement outcomes for members, however, the FSC believes this framework will be more successful if the government removes regulatory barriers that are inconsistent with the covenant."
In July, the RIC review involving 15 super trustees responsible for 16 industry, retail, corporate, and public sector funds found that although there have been improvements in retirement assistance offerings since the RIC's enactment in the previous July, there remain variabilities in the quality of approaches taken by the scrutinised funds.
APRA and ASIC said that while super trustees utilised a range of data sources to understand the financial position and retirement income needs of members, all exhibited gaps in the critical information required to inform the development of an effective retirement income strategy.
Industry figures have, however, scrutinised the regulators' remarks, with Nick Hamilton, the managing director and chief executive officer at Challenger, recently pointing out that basing judgments on a one-year snapshot is misleading.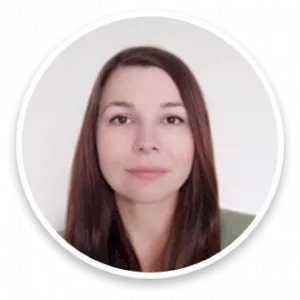 Maja's career in journalism spans well over a decade across finance, business and politics. Now an experienced editor and reporter across all elements of the financial services sector, prior to joining Momentum Media, Maja reported for several established news outlets in Southeast Europe, scrutinising key processes in post-conflict societies.