The survey from peak body National Seniors Australia (NSA) and wealth group Challenger has discovered that most older Australians (53 per cent) are worried about outliving their savings, with more women (59 per cent) being concerned than men (47 per cent). 
People without super reported the highest levels of worry, with 23 per cent worrying frequently. Many of them are likely to be on the full age pension, with one in three frequently worrying about outliving their savings. 
The degree of concern was ruled to be 68 per cent higher in those not already retired – with previous work indicating that people adjust to their circumstances in retirement.
Those with less than $500,000 in savings, below ASFA comfortable standards, were 65 per cent more worried.
System doesn't account for gender gap: Cooper
Not only were women more concerned, they were more likely to be relying on the age pension as their main source of income. 
As pointed to by Natixis, Australian women retire with 47 per cent less super than men, yet they are likely to live for five years longer. 
Women are also more likely to have less than $500,000 in retirement savings, the Challenger and NSA report noted.
Divorced women were found to be the most worried about their financial situation in retirement.
Challenger chairman of retirement income, Jeremy Cooper, said disparities in earnings and working patterns have disadvantaged women and their potential to accumulate wealth over their lifetimes.
"Super not only provides a reliable source of income, but also reduces worry for older Australians," Mr Cooper said.
"On average, women live three years longer than men, but our super system doesn't cater to this difference in longevity."
The report has called for two key issues to be addressed: that retirement preparation needs to be started young and sustained through life, and that there has to be some way of ensuring that no one is disadvantaged from taking on caring roles that prevent or limit accumulating retirement savings.
Women tend to bear a greater burden of care, be it for children or for older family members, which combined with factors such as less work opportunities and disadvantages in divorce, can significantly affect their income. 
The white paper commented: "Disability insurance is beginning to play a role in supporting caring roles but much more needs to be done to improve women's financial situation in later life."
Aussies don't want to be 'sorely reliant' on age pension
He added the research has also highlighted that people treat the age pension and their own savings differently. 
"They fear running out of their own money, even though the safety net of the age pension will be there for them," Mr Cooper said.
"This sends a strong signal that people worry about being sorely reliant on the age pension. It's therefore important that super funds explore ways of providing more lifetime income to their members."
Superannuation trustees were targeted by the report, which urged for a "basic requirement" to provide the right products for people, with good default options for those with limited financial literacy and can't make active choices.  
The research also noted that having a reliable source income that will last for life is a key factor for worrying less, consistent with earlier NSA research finding 84 per cent of retirees agreeing that regular and consistent income in retirement is very important to them.
It also stated that having a reliable source income that will last for life is a key factor in worrying less, with people having a defined benefit pension or a lifetime annuity reporting the lowest amounts of worry.
However, Challenger saw its Australian annuities revenue dive by 42 per cent year-on-year in the first quarter of financial year 2020. Sales were lifted in Japan as the business expanded there. 
People were also found to be most likely to worry less frequently if they had sought financial advice. 
National Seniors chief executive professor John McCallum said the findings demonstrate the extent of anxiety felt by older Australians when it comes to their financial security. 
"Australia has one of the best pension systems in the world, yet Australian retirees are still showing high levels of worry that they will outlive their savings," professor McCallum said.
"This shows a need for better advice and education to help older Australians manage their savings so they can have the confidence to spend their money and enjoy retirement," he said.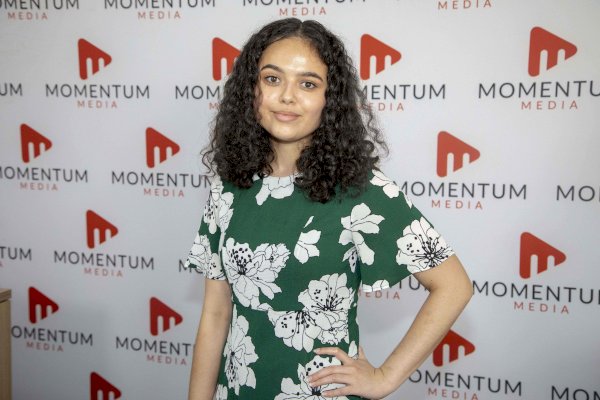 Sarah Simpkins is a journalist at Momentum Media, reporting primarily on banking, financial services and wealth. 

Prior to joining the team in 2018, Sarah worked in trade media and produced stories for a current affairs program on community radio. 

You can contact her on [email protected].