The big four bank confirmed in an ASX listing on Wednesday that it will "conclude a competitive sales process for BT Platforms" and will instead "retain and continue to invest in the business".
Investments will be made towards improving the adviser experience, Westpac said, as well as the ongoing "simplification and improved efficiency" of its operations.
With $131 billion in funds under management, BT is considered one of Australia's leading platforms providers with more than 7,800 active advisers said to be utilising its offers.
Speaking to InvestorDaily's sister brand ifa following Westpac's announcement, chief executive officer of BT, Matt Rady, said the big four bank "just couldn't" reach an agreement with interested parties.
"Obviously, the sales process has been going on for some time and we've had plenty of interest in looking at this business over the course of the past 12 months. If I'm honest, I'd say it probably went on longer than anyone anticipated it would, but that's because it's a business which I think is genuinely exciting," Mr Rady said.
He added that due to these genuinely exciting prospects, Westpac needed to ensure that the outcome of the sale would benefit both the business itself and its customers.
"Westpac just couldn't agree those things with external parties," Mr Rady said. "It sees an exciting opportunity with this business going forward."
Moving forward, the most crucial aspect for BT is to have a "committed parent" that will persistently invest in the business.
As of today, Mr Rady asserted, BT is an entirely platforms business.
"The transformational change for this business happened in March when we merged the personal and corporate super business with Mercer ... So, what that means is that today, we are a platforms business. And that platforms business is exclusively focused on helping financial advisers and enabling quality financial advice to thrive," Mr Rady said.
"The announcement just lets us get on with that job," he added, the job being "helping financial advisers run better businesses".
Westpac's decision comes just days after Financial Services Minister Stephen Jones announced the government's response to the Quality of Advice Review (QAR). While confirming that superannuation funds will play an increased role in the industry, he also indicated that the government is seeking additional consultation regarding the potential involvement of banks in delivering advisory services.
Asked whether this announcement impacted Westpac's final decision, Mr Rady expressed his strong support for the 14 recommendations the government has endorsed but failed to address the question directly.
"There's a lot of water to go under that bridge. And the strategy that we have in front of us is really clear, let's just enable quality financial advice to thrive and let's enable more people to achieve their financial goals," he said.
"From that perspective, that's what BT is."
Mr Rady also added that moving forward, BT is in a really "unique" position in the market.
"We are the only platform that is 100 per cent owned by a major bank. And, I think, there has never been a more important time for people to make sure that they have confidence and security in the organisation that they are putting often their second biggest asset with. And so you kind of go, in the environment we're operating in, having the support and being able to leverage the capability that sits in a major bank is an outstanding asset to have."
Last month, Westpac reported the number of active advisers on BT Panorama had fallen from 6,142 in 2H22 to 6,028 in 1H23. While down by 2 per cent versus the previous half, the bank noted this figure was "broadly flat" compared to 1H22, when 6,059 active advisers were on BT Panorama.
Westpac declared BT Panorama had $102.1 billion in funds under administration (FUA) in 1H23, an increase of 6 per cent on 1H22 but 3 per cent lower than in 2H22.
The major bank had first announced the sale of BT Panorama in 2021. At the time, it was said that AMP and Colonial First State were among some of the parties that were interested in the platform.
In an update last year, the bank said: "The process is expected to take some time as we seek the right owner."
The divestment plan followed the bank's formation of a specialist businesses division in May 2020. To date, nine of the planned 10 divestments have been completed.
One of these was the sale of BT's Private Portfolio Management (PPM) business to Mercer, the transition of which is expected to take place in the fourth quarter of 2023. This was preceded by the merger of BT Super with Mercer Super Trust in April.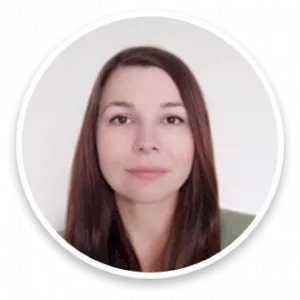 Maja's career in journalism spans well over a decade across finance, business and politics. Now an experienced editor and reporter across all elements of the financial services sector, prior to joining Momentum Media, Maja reported for several established news outlets in Southeast Europe, scrutinising key processes in post-conflict societies.