Kate Carnell, the Australian Small Business and Family Enterprise Ombudsman said the banks have wrongly discriminated against legitimate small businesses in the sector. 
"My office is continuously contacted by sex workers who have complained they have been denied banking services such as merchant facilities to allow them to conduct their business," Ms Carnell said.
"This is an ongoing issue and we have expressed our concerns to the Australian Banking Association and individual banks involved."
A report from peak adult industry body EROS Association in 2017 had found that virtually all of its members had been rejected at one point by financial services providers.
Ms Carnell noted the EROS Association found financial entities were rejecting firms on the basis of broad internal policies rather than tailored assessments of financial risk. 
"These actions are not only unfair, they are undermining efforts to combat the black economy. Bank accounts and financial services are essential for any legal business to operate," she said.
"There are an estimated 25,000 people employed in the adult industry, which has an annual turnover of $2.6 billion."
Earlier this week in the Senate, Victorian MP David Limbrick named NAB as the worst culprit for discrimination against the adult industry.
Mr Limbrick said he had been informed of cases where a number of banks had closed the accounts of sex workers, saying it effectively amounted to "corporate slut-shaming."
However, Sydney adult retailer Con Ange informed Investor Daily that contrary to Mr Limbrick's comments, NAB is the only institution he can bank with, adding that other banks have a "zero policy on any adult industry business."
He countered his own experience with another of the big four banks had been worse than NAB.
"The ANZ which is the worst even cancelled my personal credit cards when it found out I was in the adult industry," Mr Ange said.
"I refuse to accept ANZ credit cards in my stores now."
NAB also countered Mr Limbrick's claims, commenting it still services independent sex workers, and its policy falls in line with the other major institutions.
The bank had decided earlier this year to stop servicing brothels and escort agencies, which a spokesperson said was to meet requirements under the Anti-Money Laundering and Counter-Terrorism Financing Act.
When asked about its policy on servicing workers in the adult industry, a spokesperson for Commonwealth Bank said it deals with customers on a case-by-case basis, incorporating environmental, social and governance considerations into each of its lending and business decisions.
"We do not tolerate illegal activity and will not take on any customers who we suspect may be involved in criminal behaviour," the CBA spokesperson said.
"Equally, in some cases, we may form a view that we no longer wish to continue a banking relationship with a customer based on risk factors."
An ANZ spokeswoman commented: "We take our obligations seriously under Australian's Equal Opportunity and Anti-Discrimination laws and subject to passing our normal policies for retail customers, we have no restrictions on providing products or lending to individuals employed within the sex work and adult industries." 
Investor Daily has contacted Westpac for comment on its policy, but is yet to hear a response.
Ms Carnell added: "I encourage sex workers who feel they have been discriminated against by a financial service provider to contact ASBFEO for assistance."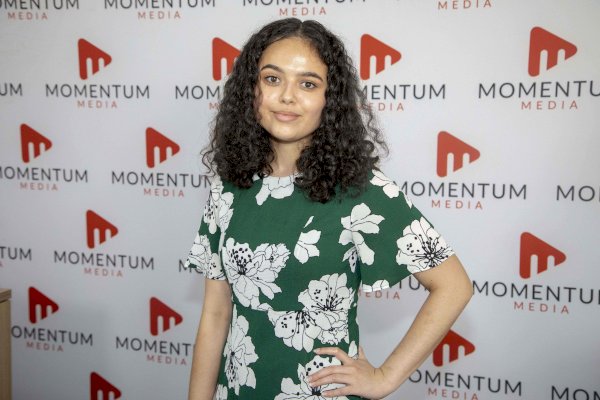 Sarah Simpkins is a journalist at Momentum Media, reporting primarily on banking, financial services and wealth. 

Prior to joining the team in 2018, Sarah worked in trade media and produced stories for a current affairs program on community radio. 

You can contact her on [email protected].