Vision Super, Statewide Super and Australian Ethical have signed a letter from the Investor Alliance for Human Rights calling on Amazon to explain its new supplier code of conduct and its implementation.
The statement asks the online retailer to explain how its code reflects the standards in the International Labour Organisation's Declaration on Fundamental Principles and Rights at Work, a document outlining the rights of workers.  
The group of investors signing off on the letter reportedly have a collective worth of around $6.4 trillion. 
Amazon has previously been slammed for how it treats its workers. Warehouse staff in the US have recently protested the company's working conditions. 
Vision Super chief investment officer Michael Wyrsch expressed concern that Amazon has previously been reported to retaliate against workers who attempt to organize or rally. 
"The new supplier code is a step in the right direction. We're just asking Amazon to enter into a dialogue about it to help us learn more as investors," Mr Wyrsch said.
He adds that while many funds have an ESG approach, a lot are centred around environmental values while ignoring the other factions. 
However, with the Modern Slavery Act now in effect, many Australian institutional investors will have to report how they contribute to the global issue within their portfolios, meaning social considerations could become significantly more prominent.  
"The 'S' factor – social considerations – is an important factor that drives companies' long-term performance. We want to understand Amazon's approach to human and labour rights, and how it might affect their trajectory and our members' investment," Mr Wyrsch said. 
"A positive approach to labour rights, such as the right to join a union of your choice, is really important for reducing risk and driving productivity in an organization – and in the end, that means better returns for our members." 
A number of shareholders from the Investor Alliance for Human Rights presented a slate of resolutions at the Amazon's annual meeting earlier this year, asking for a number of actions, including gender pay equity and a response to climate change.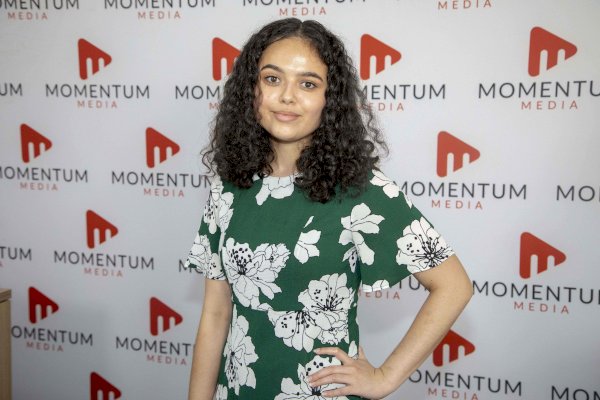 Sarah Simpkins is a journalist at Momentum Media, reporting primarily on banking, financial services and wealth. 

Prior to joining the team in 2018, Sarah worked in trade media and produced stories for a current affairs program on community radio. 

You can contact her on [email protected].