In a note to investors, fixed income boutique Spectrum Asset Management principal Damien Wood says the Chinese government's debt control initiatives have lost primacy as they started to bear "nasty" consequences.
For now, Mr Wood said, the focus for the Chinese authorities appears to be economic stability – and that is good new for Australia.
"This means the Australian economy is unlikely to suffer a shock from its largest trading partner in the next six to 12 months. Likewise, our domestic corporate bonds have just seen one of their key indirect risks abate – for the time being," Mr Wood said.
Spectrum AM warned on 3 July 2018 that the warning signs were "flashing amber" on a double 'Minsky moment' driven by a build-up of debt in both China and Australia.
Many Chinese government officials have echoed these concerns, Mr Wood said, and it is clear that the focus has now turned to reducing imbalances while keeping the economy "chugging along".
"In recent decades, the Chinese government has thrown money at economic problems as part of a solution to avoid hard landings. The economic scoreboard shows it has been spectacularly successful," he said.
"In the past, the super stimulus worked. The economy responded – growing at a rapid rate. The net gains for the economy appear to have outweighed the extent of bad lending."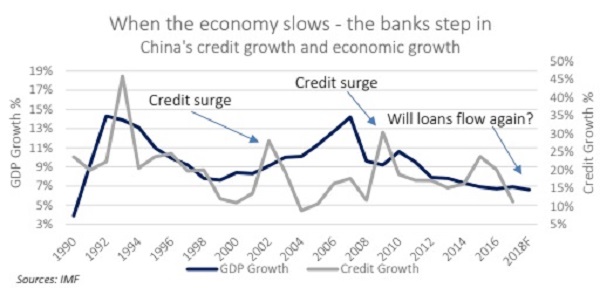 "At this stage, Spectrum believes China can and will avoid a debt crisis in the near term. The government target for economic growth is around 6.5 per cent for this year.
"This seems feasible following recent actions from the Chinese government. More relevant to us is that China's growth will remain at a level that Australia's economy is not impacted, and this bodes well for Australian corporate bonds," Mr Wood said.