From the threat of growing populism and its economic consequences to the exhaustion of monetary policy options to stimulate growth, rising risks are threatening the stability of global growth over the longer-term. As investors look out across the secular horizon for attractive opportunities, they should keep these three things in mind.
Guard Against Rate Risk: Active management can help guard against negative yields, which we're seeing in Japan, Europe and other parts of the world, by looking for more attractive global alternatives – and can also help protect against the risk of gradually rising rates over time.
Take a Tactical Approach to Volatility: With volatility likely to be high from a historical perspective, investors should take a tactical and opportunistic approach to structural and targeted volatility sales to take advantage of periods of market overshooting and bouts of transactional illiquidity in markets. 
Look for High-Quality Credit and Think Global: The global credit markets are poised to provide attractive opportunities, but careful credit section is key to finding value; investors should look to high-quality exposure, hard asset coverage and seniority in the capital structure and steer away from credits that rely on central bank intervention.
Video:  Investing in a Stable But Not Secure World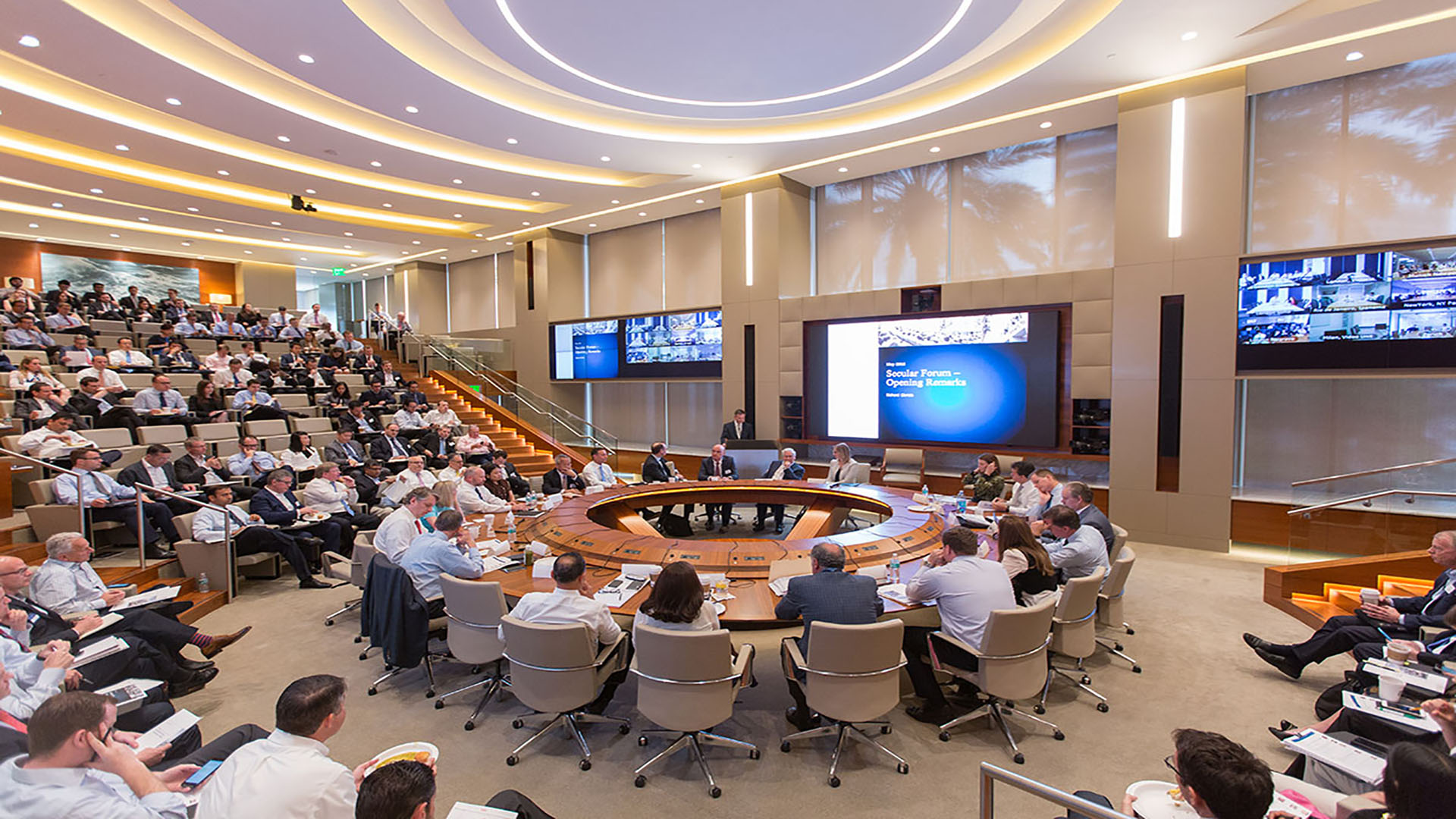 PIMCO Group CIO Dan Ivascyn and Andrew Balls, CIO Global Fixed Income, discuss the investment opportunities to consider – and risks to avoid – across regions and asset classes over the secular horizon. 
Learn more about the macro risks PIMCO sees over the secular horizon on the PIMCO blog.

PIMCO is a global investment management firm with a singular focus on preserving and enhancing investors' assets.
---
All investments contain risk and may lose value. Investing in the bond market is subject to risks, including market, interest rate, issuer, credit, inflation risk, and liquidity risk. The value of most bonds and bond strategies are impacted by changes in interest rates. Bonds and bond strategies with longer durations tend to be more sensitive and volatile than those with shorter durations; bond prices generally fall as interest rates rise, and the current low interest rate environment increases this risk. Current reductions in bond counterparty capacity may contribute to decreased market liquidity and increased price volatility. Bond investments may be worth more or less than the original cost when redeemed. Investing in foreign-denominated and/or -domiciled securities may involve heightened risk due to currency fluctuations, and economic and political risks, which may be enhanced in emerging markets. Management risk is the risk that the investment techniques and risk analyses applied by PIMCO will not produce the desired results, and that certain policies or developments may affect the investment techniques available to PIMCO in connection with managing the strategy. There is no guarantee that these investment strategies will work under all market conditions or are suitable for all investors and each investor should evaluate their ability to invest long-term, especially during periods of downturn in the market. Investors should consult their investment professional prior to making an investment decision.
This material contains the opinions of the manager and such opinions are subject to change without notice. This material has been distributed for informational purposes only and should not be considered as investment advice or a recommendation of any particular security, strategy or investment product. Information contained herein has been obtained from sources believed to be reliable, but not guaranteed. No part of this material may be reproduced in any form, or referred to in any other publication, without express written permission. PIMCO is a trademark of Allianz Asset Management of America L.P. in the United States and throughout the world. ©2016, PIMCO.
PIMCO provides services only to qualified institutions and investors. This is not an offer to any person in any jurisdiction where unlawful or unauthorized. | Pacific Investment Management Company LLC, 650 Newport Center Drive, Newport Beach, CA 92660 is regulated by the United States Securities and Exchange Commission. | PIMCO Asia Pte Ltd (501 Orchard Road #09-03, Wheelock Place, Singapore 238880, Registration No. 199804652K) is regulated by the Monetary Authority of Singapore as a holder of a capital markets services licence and an exempt financial adviser. The asset management services and investment products are not available to persons where provision of such services and products is unauthorised. | PIMCO Asia Limited (Suite 2201, 22nd Floor, Two International Finance Centre, No. 8 Finance Street, Central, Hong Kong) is licensed by the Securities and Futures Commission for Types 1, 4 and 9 regulated activities under the Securities and Futures Ordinance. The asset management services and investment products are not available to persons where provision of such services and products is unauthorised. | PIMCO Australia Pty Ltd ABN 54 084 280 508, AFSL 246862 (PIMCO Australia) offers products and services to both wholesale and retail clients as defined in the Corporations Act 2001 (limited to general financial product advice in the case of retail clients). This communication is provided for general information only without taking into account the objectives, financial situation or needs of any particular investors.