A new survey on 2,609 adults across Australia, conducted by crypto exchange Swyftx and market research company YouGov, has revealed the current sentiment surrounding cryptocurrency and how it is being used in Australia. 
According to the research, presently, 4.2 million Australians own crypto, an increase of 4 per cent compared to last year. Seventy-two per cent of these individuals stated an $11,013 average profit on their crypto investments over the past 12 months despite volatile market conditions, and only 5 per cent reported losses. 
Among the 29 per cent of Australians who own or have owned crypto, 38 per cent said they hold crypto in their superannuation, while 59 per cent of crypto owning-parents said they hold digital assets in trust for their children. 
Sydney climbed to the ranks as Australia's highest-owning crypto city, with 35 per cent of residents owning crypto. 
However, despite a growth in Aussie crypto users, Swyftx reported that Australians who believe crypto is the future of online financial transactions have dropped by 5 per cent when compared to the previous year. 
Interestingly, despite some reservations towards crypto, just under a quarter of Australians would like to see their super fund include crypto. This number is higher among crypto users and stands at 66 per cent.
Crypto users exhibit high level of financial literacy 
The survey also studied the financial literacy of its respondents. 
Swyftx reported that nearly two-thirds of crypto-owning Australians have high or very high levels of financial literacy. Moreover, 84 per cent of crypto users reported having some or a strong understanding of the digital assets market. 
According to Swyftx, the knowledge gap between crypto and non-crypto owners remains but is visibly narrowing.
Looking towards the future, a quarter of all Australians intend to buy crypto over the next year. 
The findings suggest there are still increasing levels of adoption despite disparities in confidence. Swyftx also found that 44 per cent of full-time working parents are likely to purchase crypto in the next 12 months. 
A key barrier preventing non-crypto owners from entering the market is the lack of regulation. Namely, 43 per cent of Australians who have never owned crypto expressed concern over limited crypto regulation. 
However, the research showed that crypto adoption is increasingly diversifying across many demographics within Australian society. While the typical early crypto adopter was commonly a Millennial male based in a metropolitan city, the standard "investor" continues to expand and reflect different types of Australians.  
Swyftx found that consumer confidence, through increased regulation, will need to increase for adoption rates to see more growth.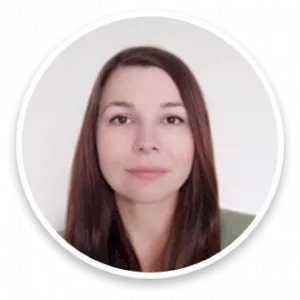 Maja's career in journalism spans well over a decade across finance, business and politics. Now an experienced editor and reporter across all elements of the financial services sector, prior to joining Momentum Media, Maja reported for several established news outlets in Southeast Europe, scrutinising key processes in post-conflict societies.