The consumer finance company has paid a $1.55 million infringement notice to the Australian Communications and Media Authority (ACMA), following an investigation which revealed Latitude had sent over three million commercial emails and texts, without an unsubscribe function, between June 2021 and March 2022 including to customers who had already attempted to unsubscribe.
The emails and texts were mischaracterised as 'information only' messages but were in fact of commercial nature promoting Latitude's products including credit cards such as 28° Global, Go Mastercard, Gem Visa and CreditLine, mobile applications and reward programs.
"Companies cannot promote their products and services to customers under the guise of simply providing them with factual information. Customers must be able to withdraw their consent and stop receiving commercial messages. That choice must be actioned within 5 days," said ACMA chair Nerida O'Loughlin.
"Latitude failed on both these counts. It also did not make changes to its practices even after we alerted it several times that it may have compliance problems.
"These rules have been in force since 2003, so there is simply no excuse for Latitude — or any other business — to not have compliant practices."
In addition to the penalty, Latitude has also committed to a "comprehensive" three-year, court-enforceable undertaking requiring it to appoint an independent consultant to review its compliance with spam rules, and to make improvements where needed. Latitude must also train its staff and report to the ACMA.
In a statement responding to ACMA's announcement, Latitude said it accepts the authority's findings and apologises to customers.
"While the ACMA finding relates to communications which caused no financial harm to customers, Latitude acknowledges that the fine and enforceable undertaking reflect the volume and seriousness of the breach," the company said.
"Latitude has agreed to all directions from the ACMA, including the appointment of an independent consultant to review current procedures, policies, training and systems, as well as additional training for staff. 
"Latitude has improved its processes around electronic communications ahead of the independent review," it added.
In June this year, Latitude confirmed it has called of its planned purchase of Humm's consumer arm, citing "major disruption in financial markets".
The deal, which would have seen Latitude pay $35 million in cash and 150 million shares for Humm's buy now, pay later (BNPL) and credit card operations, was originally announced in February at a total value of $335 million.
At the time, Latitude said it is experiencing good organic volume growth, is profitable and well-capitalised to execute on a number of opportunities ahead.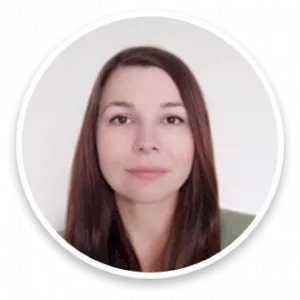 Maja's career in journalism spans well over a decade across finance, business and politics. Now an experienced editor and reporter across all elements of the financial services sector, prior to joining Momentum Media, Maja reported for several established news outlets in Southeast Europe, scrutinising key processes in post-conflict societies.