The Net Zero Australia project found that Australia "must transform" in order to meet net zero by 2050. This includes major and long-term investment in new renewable generation, electricity transmission, hydrogen supply chains, and more.
"Now that we have a national net zero target for domestic emissions, the challenge is to work out how the target can be achieved," said Robin Batterham, chair of the Net Zero Australia steering committee.
The multi-year modelling project, led by experts at the universities of Melbourne, Queensland and Princeton in the US, provides insights that are objective, detailed and transparent.
"We hope it will help governments, businesses and the public to reach decisions on their contributions to the decarbonisation task," said Mr Batterham.
The project deals some hard truths, revealing that the country will need about 40 times the total electricity generation capacity of today's national electricity market to achieve the net zero goal by 2050, including 1,900 gigawatts (GW) of solar and 174 GW of onshore and offshore wind capacity.
To achieve this, Australia would need to build six Tasmania-sized solar arrays coupled with hydrogen hubs in the country's north.
"Remember most of that is servicing the rest of the world, not us," said Professor Michael Brear, one of the report's authors and the director of the Melbourne Energy institute at the University of Melbourne.
He assured that "others should pay for that, not us". "Others should provide an awful lot of the technical knowhow and maybe even a lot of the labour."
But to execute this sizable job, the research also raised some serious questions regarding Australia's skills shortage. Namely, according to projections, in order to meet the 2050 target, the country will require 1 to 1.3 million with technical skills, including in renewable generation, transmission, energy storage, clean hydrogen, and carbon capture, utilisation and storage.
Most of their work will be in growing exports across northern Australia, which would experience significant population growth.
The report also stressed the need to muster support among households, landowners, communities and traditional owners, noting that negotiations with key stakeholders are due to take place over the next year.
The Net Zero Australia project uses the approach pioneered by Princeton University's Net Zero America project and models the impacts of net zero scenarios on energy use, energy sources, costs and employment.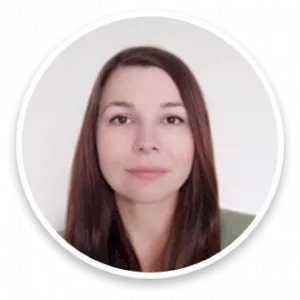 Maja's career in journalism spans well over a decade across finance, business and politics. Now an experienced editor and reporter across all elements of the financial services sector, prior to joining Momentum Media, Maja reported for several established news outlets in Southeast Europe, scrutinising key processes in post-conflict societies.