The investment follows the acquisition of Australia's battery energy storage systems and renewable energy developers, Akaysha Energy, by BlackRock Real Assets.
The $1 billion commitment is expected to support the build-out of battery storage assets across Akaysha's nine projects in the National Electricity Market (NEM) in Australia and marks the first such investment made by BlackRock's Climate Infrastructure business in the Asia-Pacific region.
"As renewable energy infrastructure continues to mature in Australia, investment is required in battery storage assets to ensure the resilience and reliability of the grid, especially with the continued earlier-than-expected retirement of coal-fired power stations," said Charlie Reid, APAC co-head of Climate Infrastructure.  
"For our clients, we see tremendous long-term growth potential in the development of advanced battery storage assets across Australia and in other Asia-Pacific markets, and look forward to working with Akaysha to ensure an orderly transition to a cleaner and secure energy future."
Established in 2021, Akaysha's longer-term plans include developing future energy storage projects in other Asia-Pacific markets, with a near-term focus on Japan and Taiwan. The company also has plans to add adjacent renewable energy opportunities to its portfolio across multiple markets.
Bloomberg New Energy Finance has projected that 345 GW of battery storage capacity will be added globally by 2030 with the Asia-Pacific region expected to contribute the lion share of the deployment, representing an investment opportunity of around US$400 billion.
BlackRock expects Australia to establish itself as a renewable energy superpower by becoming a key market for the development of  battery storage technology both in the Asia-Pacific region and globally.
"The Asia-Pacific region is at the dawn of its energy transition from carbon-emitting fossil fuels to intermittent renewable resources, and we believe a successful shift to a more sustainable energy future is dependent on the use of large-scale battery storage," said Nick Carter, managing director of Akaysha.
"By tapping into BlackRock's global capabilities and track record in climate infrastructure, we're excited to fulfil our ambitions in accelerating the installation of utility-scale energy storage technologies that will mitigate the variability of renewable generation and deliver grid reliability and resilience to power system networks across Asia-Pacific."
Last August, BlackRock Real Assets acquired an equity stake in Australian electric vehicle charging provider, JOLT Charge (JOLT), vowing to provide over $100 million of capital through business milestones to fund the construction of JOLT's charging infrastructure.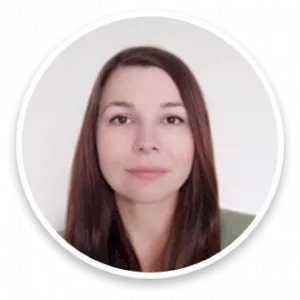 Maja's career in journalism spans well over a decade across finance, business and politics. Now an experienced editor and reporter across all elements of the financial services sector, prior to joining Momentum Media, Maja reported for several established news outlets in Southeast Europe, scrutinising key processes in post-conflict societies.