Elon Musk announced his intention to buy Twitter back in April, but what followed is a war of words over bots and fake accounts which on Friday culminated in his withdrawal from the deal.
Namely, the world's richest man said last week he was terminating the US$44 million deal to buy Twitter because the social media giant failed to provide enough information on the number of spam and fake accounts.
It didn't take Twitter long to respond, with Bret Taylor, the social media giant's chairman, announcing legal action via, logically, Twitter.
"The Twitter board is committed to closing the transaction on the price and terms agreed upon with Mr Musk and plans to pursue legal action to enforce the merger agreement. We are confident we will prevail in the Delaware Court of Chancery," Mr Taylor tweeted.
In May, Mr Musk announced the Twitter deal was temporarily on hold, "pending details supporting calculation that spam/fake accounts do indeed represent less than 5 per cent of users".
"To find out, my team will do a random sample of 100 followers of @twitter," Mr Musk tweeted at the time. "I invite others to repeat the same process and see what they discover."
"If we collectively try to figure out the bot/duplicate user percentage, we can probably crowdsource a good answer."
It was this last tweet that really soured his relationship with Twitter.
Namely, returning to the social media platform shortly after his original tweets, Mr Musk sensationally revealed that he had been accused by Twitter for allegedly violating their NDA by revealing that the sample size for their checks on automated users was 100.
"Twitter legal just called to complain that I violated their NDA by revealing the bot check sample size is 100! This actually happened," Mr Musk tweeted.
Mr Musk initially purchased a 9.2 per cent stake in Twitter in April, but soon followed it up with an offer to buy the company in its entirety.
Pundits are predicting a drawn-out legal battle could ensue. The original agreement Mr Musk inked in April is said to allow him to walk away from the deal for a US$1 billion fee, but the agreement also spells out that the Tesla CEO is entitled to receive access to all the data he may need to complete the transaction. 
Back in May, Hindenburg Research said that Twitter's equity would fall by 50 per cent if Mr Musk were to walk away from the deal. At the time, events influencing this prediction included a broad meltdown in tech stocks and Twitter's weak quarterly financials.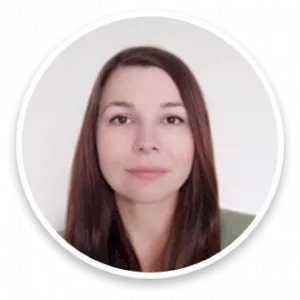 Maja's career in journalism spans well over a decade across finance, business and politics. Now an experienced editor and reporter across all elements of the financial services sector, prior to joining Momentum Media, Maja reported for several established news outlets in Southeast Europe, scrutinising key processes in post-conflict societies.