As possible methods to regulate the buy now, pay later (BNPL) sector are deliberated by lawmakers, a new report has shed light on the sector's sizable contribution to the local economy.
The Australian Finance Industry Association (AFIA), which boasts Afterpay, Zip, Humm and the big four banks as members, has released research detailing the BNPL sector's "vital" role in the Australian financial ecosystem.
Namely, AFIA's findings revealed that the BNPL sector contributed over $14 billion to Australian GDP in financial year 2021, despite representing less than 0.5 per cent of payment transactions across the economy.
Moreover, the report showed that the now 5.9 million Australian BNPL users were responsible for over $11.9 billion in transactions in FY21.
Additionally, AFIA reported that BNPL supported 99,200 jobs over the reviewed period and resulted in a $2.13 billion increase in gross revenue overall for merchants. Additionally, AFIA reported that $102 million in interest was saved by consumers by using BNPL instead of credit cards.
Commenting on the report's findings, Diane Tate, CEO of AFIA, said "the facts speak for themselves".
"The research shows consumers are choosing BNPL to help them budget and manage their money in the way they want. Retailers are using BNPL to help them grow their businesses and participate in the digital economy," Ms Tate said.
"BNPL has been really important for consumers and retailers, especially through the COVID-19 crisis, and it continues to be an important option."
The research was derived from quantitative surveys of over 2,750 consumers and over 700 merchants conducted by RFI Global across December, January and February 2022.
Informed understanding critical to regulation
Responding to increasing calls for regulation - which most recently included financial services minister Stephen Jones who confirmed that his government would push ahead with plans to bring the BNPL sector under credit laws - AFIA underlined that an "informed understanding" of the sector is critical to safeguarding the conditions for a financial services ecosystem fit for the future.
"AFIA looks forward to working with government, regulators and consumer groups on solutions that will best work and be embedded in the BNPL Code," Ms Tate said.
She argued that "AFIA's BNPL Code of Practice is protecting consumers".
"Only 0.01 percent of customers needed AFCA to help resolve their complaint with their BNPL provider last year and only 0.34 percent of customers had hardship arrangements in place," Ms Tate said.
Applauding the report, Zip co-founder and global chief operating officer Peter Gray said: "This report highlights what we have long known, BNPL is a key contributor to the Australian economy and the benefits it delivers to consumers and merchants cannot be ignored".
"BNPL is creating jobs, providing consumers with better options, saving them money, and helping to support and grow Aussie retailers," Mr Gray added.
AFIA's BNPL Code of Practice came into effect on 1 March 2021.
Describing it as "a world first", Ms Tate said at the time that the key aspect is safety for consumers.
"From the get go, strengthening consumer protections across the sector was a focus for AFIA and its BNPL members. The Code is explicitly consumer focused and has nine commitments that signatories make directly to the people that use their products and services."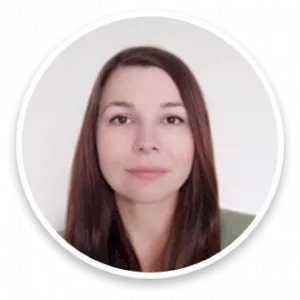 Maja's career in journalism spans well over a decade across finance, business and politics. Now an experienced editor and reporter across all elements of the financial services sector, prior to joining Momentum Media, Maja reported for several established news outlets in Southeast Europe, scrutinising key processes in post-conflict societies.