Challenger and SimCorp have entered into a strategic partnership to launch Australia's first cloud-based front-to-back investment operations platform, providing fully integrated investment administration services to Challenger, Fidante Partners and third-party clients.
"This strategic partnership allows us to offer clients even more choice and flexibility by having one core platform," said Challenger's current group chief operating officer, David Mackaway, who is set to become the CEO of the new business.
"I believe the industry is at a key pivot point and is looking for partners to provide a cloud-based business as a service model with front, middle and back office components all operating from a single data source," Mr Mackaway continued.
"In partnership with SimCorp we have the opportunity to embrace this pivot and offer the industry a new alternative. Challenger is excited to be part of this change as we transition our business to this operating model."
Challenger has a longstanding partnership with SimCorp, having previously leveraged the firm's front-to- back platform to support 17 individual boutique asset managers as well as its life insurance business.
The new company will be powered by SimCorp's full technology and service stack, including data management, client communications as well as investment accounting services.
"This initiative builds on a 17-year partnership and is another example of the industry shifting to cloud-based, tech-enabled services business model," said SimCorp CCO, Oliver Johnson.
"The combination of Challenger's experienced operations team, along with SimCorp's technology and service offerings gives customers a unique opportunity to take advantage of the best of both worlds."
With Mr Mackaway at their helm, Challenger employees who operate the existing platform will transition to support the new business in building a unique client proposition. 
The goal is to have the business established July 2022.
Just last week, Challenger announced changes to its leadership team to coincide with plans to form a new customer-centric business.
The company said at the time the new division would "encompass all customer functions for the group and will leverage the skills that currently sit across the business".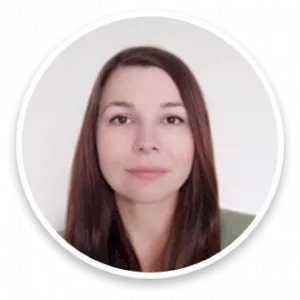 Maja's career in journalism spans well over a decade across finance, business and politics. Now an experienced editor and reporter across all elements of the financial services sector, prior to joining Momentum Media, Maja reported for several established news outlets in Southeast Europe, scrutinising key processes in post-conflict societies.