NAB is cracking down on financial abuse by introducing increased measures to automatically block abusive and threatening transaction descriptions.
Under the changes, payments in the NAB app on iOS and Android that feature offensive words and phrases won't be processed.
Customers attempting to include any one of the 1,300 offensive words and phrases flagged by NAB will get a real-time message advising they'll need to change the description for the transaction to proceed.
According to recent research, conducted by Deloitte and commissioned by Commonwealth Bank, the direct cost of financial abuse in 2020 amounted to a staggering $5.7 billion. The research revealed as many as 623,000 Australians were victims of financial abuse, representing roughly 380,000 women and 240,000 men.
Doing its part to put a stop to this prevalent form of abuse, NAB has dedicated an entire team of trained professionals who review information on blocked transactions, issue warnings and refer customers to support services.
"Our system is now smarter than ever," said NAB executive for personal banking, Rachel Slade.
"It can now instantly recognise special characters and spaces that have been substituted in banned words and phrases. Equally, it can recognise if a word should be allowed because it matches the account holder's legal name or the business' name."
NAB's goal is to shield its customers from verbal violence, whether it be teenagers using transactions to bully others or intimate partners committing financial abuse.
"We're committed to working with our customers and other organisations to reduce the prevalence of this behaviour. We also encourage customers to contact us if they receive abusive or threatening messages. We are here to help," Ms Slade said.
Commenting on NAB's commitment, eSafety Commissioner Julie Inman Grant said that the bank's initiative will really move the needle in tackling online abuse.
"[It] will prevent many of the online harms we deal with every day from happening in the first place," Ms Grant said.
"We commend NAB for taking active steps towards adopting this Safety by Design approach and protecting their customers from online abuse being perpetrated through their banking app and internet banking service."
NAB also recently introduced an acceptable electronic banking use policy to call out unlawful uses of NAB's electronic banking channels.
"This includes making threatening and abusive comments to any person," Ms Slade said.
The big four bank has been actively blocking abusive transactions on internet banking since November 2020.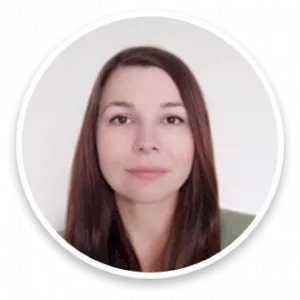 Maja's career in journalism spans well over a decade across finance, business and politics. Now an experienced editor and reporter across all elements of the financial services sector, prior to joining Momentum Media, Maja reported for several established news outlets in Southeast Europe, scrutinising key processes in post-conflict societies.