The prudential regulator is in the process of drafting a letter to regulated firms on how it expects them to manage their dealing with digital assets, including stablecoins and crypto-assets.
Speaking to the American Chamber of Commerce in Australia, APRA chair Wayne Byres, confirmed that the letter will not introduce new regulatory requirements, but will set out the regulator's expectations.
"In the immediate term, we would like to give regulated institutions more clarity on regulatory expectations," Mr Byres said.
"Much like our approach to climate risk, its underlying message is primarily one of: "by all means innovate, but proceed with care and in full knowledge of the risks"," he continued.
As crypto-assets move from the fringes of the internet towards the global mainstream, governments are struggling to understand how to regulate for an unfolding situation. What governments are grappling with is how to implement appropriate consumer safeguards, while leaving room for future innovation, growth, and competition.
The Australian government recently proposed new crypto-asset licensing requirements. In essence, the government has suggested that the most appropriate subject of regulation are the crypto-asset secondary service providers, which interact with consumers and allow them to engage more easily and seamlessly with the crypto ecosystem.
Speaking at Senate estimates on Wednesday, financial services minister Jane Hume defended the government's position, which has often been criticised for its tardiness on the issues.
"What we have said is that we'll regulate the intermediaries, the third-party providers, the brokers, the custodians, and the exchanges, so that there is an equivalent of a tick of approval on these third parties through which crypto currencies are traded or held or exchanged," Ms Hume said.
"That way, Australian investors can have a certain level of confidence that what they're investing in is real."
Ms Hume stressed that despite a rise in crypto scams, the government has no intention of banning crypto.
"We don't think that's a good idea," Ms Hume told Senate estimates.
"I do know that my counterpart, Mr Jones, at one stage was talking about banning investments in cryptocurrencies above $10,000, along with some cash bans, we don't think that's the right way to go. We want to see a thriving technology sector and to encourage innovation in this space, but at the same time we want to make sure that consumers are protected from the harms of fraudsters."
A new report from crypto exchange Gemini recently found that 18 per cent of Australians own crypto. The country lags behind in terms of adoption in comparison to other APAC countries surveyed, including Singapore at 30 per cent, Hong Kong at 24 per cent, Indonesia at 41 per cent and India at 20 per cent. 
Gemini also found that Aussies are still wary of crypto, with 53 per cent of the surveyed respondents citing fear of losing money as a major barrier to crypto adoption.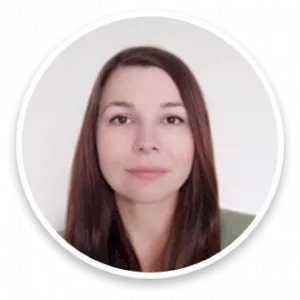 Maja's career in journalism spans well over a decade across finance, business and politics. Now an experienced editor and reporter across all elements of the financial services sector, prior to joining Momentum Media, Maja reported for several established news outlets in Southeast Europe, scrutinising key processes in post-conflict societies.