Qantas also has an interim target to reduce carbon emissions by 25 per cent by 2030, it said in an ASX listing on Thursday.
The airline released its Qantas Group Climate Action Plan and vowed to make sustainability a key pillar of decision making across all areas of the business.
As part of the plan, Qantas has committed to 10 per cent use of sustainable aviation fuel (SAF) in the group's fuel mix by 2030 and approximately 60 per cent by 2050.
The airline also committed to upping its fuel efficiency by an average 1.5 per cent per year by 2030 by updating its aircraft fleet and using more efficient flight planning, while continuing research into next generation technologies, including hydrogen and battery power.
The company will also focus on achieving zero single-use plastics by 2027 and zero general waste to landfill by 2030, which means every Qantas or Jetstar flight will use products in compostable or recyclable packaging.
The airline also pledged to continue to build its offsetting program particularly into key Australian projects.
"Aviation is a crucial industry, especially in a country the size of Australia. Having a clear plan to decarbonise Qantas and Jetstar so we can keep delivering these services in the decades ahead is absolutely key to our future," Qantas Group CEO Alan Joyce said.
"We've had a zero net emissions goal for several years, so today's interim targets are about accelerating our progress and cutting emissions as quickly as technology allows."
Mr Joyce revealed that Qantas is looking at new aircraft that burn approximately 15 to 20 per cent less fuel, while already using sustainable aviation fuel for its London flights that can cut emissions by up to 80 per cent.
"One benefit of setting these targets now is sending a clear signal that we're in the market for large volumes of sustainable aviation fuel, for carbon offset projects and for products that can be recycled. That will hopefully encourage more investment and build more momentum for the industry as a whole."
Qantas also announced it is signing a Memorandum of Understanding with ANZ and INPEX for a major integrated reforestation and carbon farming project in Western Australia's Wheatbelt region, an area the size of Belgium in the south-west of the state.
The project would see marginal farming land replanted with sustainable, drought-resistant native plant species, which aims to improve the environment and generate Australian carbon credits to help offset the three companies' future carbon footprints. Longer term, it would also create a potential source for sustainable aviation fuel production from cut back mallee trees.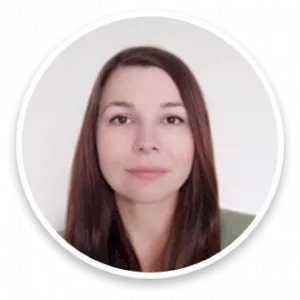 Maja's career in journalism spans well over a decade across finance, business and politics. Now an experienced editor and reporter across all elements of the financial services sector, prior to joining Momentum Media, Maja reported for several established news outlets in Southeast Europe, scrutinising key processes in post-conflict societies.