According to the University of New South Wales (UNSW), Russia has one of the highest levels of crypto adoption offering market participants a path to circumvent economic sanctions.
In a paper published last week, UNSW Business School's Elvira Sojli explained that before the Russia-Ukraine conflict, Russia ranked third among countries that sent the largest share of crypto transfers abroad.
And while some have speculated that cryptocurrency alone would not allow Russia to skirt a barrage of sanctions aimed at punishing Moscow for invading Ukraine, Ms Sojli is not convinced.
"The sanctions, specifically SWIFT, stop transactions through certain banks, meaning that payments for purchases cannot be settled. If the seller (Russia) accepts cryptocurrencies, and the buyer is willing to use crypto to pay for the goods, then the SWIFT closure will not be as pertinent," Ms Sojli explained.
"Then the Russian counter-party keeps the crypto until they can convert it to what currency they need or to pay for other transactions using crypto."
Ukrainian politicians have been calling for crypto and blockchain platforms to block the addresses of Russian users, but preventing Russia from exploiting crypto is not simple, Ms Sojli argued.
"There's is nothing in place to prevent this from happening," she said.
"They can use legislation for all listed exchanges, but it is harder to manage the crypto circulation outside of the exchange system in the dark/deep web."
Ms Sojli speculated that short of banning Russia, there isn't much governments can do.
"It is very hard to regulate, as it is outside the system. They can legislate that any transactions including crypto which are ex-post verified to be with Russian accounts will be considered illegal and subject to fines," Ms Sojli said.
"Illegal is a step too far, but a regulatory framework is needed," she concluded.
To date, data by blockchain tracking firm Elliptic shows cryptocurrency investors have donated more than USD$63.8 million worth of digital assets to the Ukrainian government and a nonprofit supporting the country's military.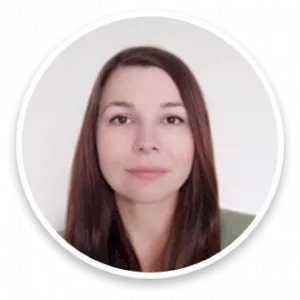 Maja's career in journalism spans well over a decade across finance, business and politics. Now an experienced editor and reporter across all elements of the financial services sector, prior to joining Momentum Media, Maja reported for several established news outlets in Southeast Europe, scrutinising key processes in post-conflict societies.