Square's gross profit climbed to US$1.13 billion in the third quarter, up from US$794 million a year earlier, off the back of a strong performance by its peer-to-peer payment service Cash App, which recorded a 33 per cent gross profit boost to US$512 million.
Cash App generated US$1.82 billion of bitcoin revenue and US$42 million of bitcoin gross profit during the third quarter of 2021, up 11 per cent and 29 per cent year-over-year, respectively.
However, compared to the second quarter of 2021, bitcoin revenue and gross profit decreased on a quarter-over-quarter basis, driven primarily by relative stability in the price of bitcoin, which affected trading activity compared to prior quarters.
In future quarters, Square tips bitcoin revenue and gross profit to fluctuate mostly as a result of changes in customer demand or the market price of bitcoin.
Square is currently in the process of acquiring Australia's buy now, pay later platform Afterpay for $39 million. The transaction is expected to close in the first quarter of 2022.
Noting the acquisition in its third quarter statement, Square said "through this transaction, we plan to unite two complementary businesses with a shared focus on economic empowerment and financial inclusion".
"We believe the combination will more deeply connect our seller and cash app ecosystems, accelerate our strategic priorities and allow us to deliver even more compelling products and services for consumers and merchants".
eToro analyst Josh Gilbert tipped Square's acquisition of Afterpay would allow it to reach a vast addressable market.
"Demand is growing for merchants to offer buy-now-pay-later services, as consumer preferences shift away from traditional credit cards.
"This in turn will allow Square to increase its payment flows with higher engagement, whilst providing more opportunities between consumers and merchants, ultimately driving higher monetisation per user," Mr Gilbert said.
Moreover, commenting on Square's revenue make-up, Mr Hilbert opined that investors with their sights set on the US company should in fact be more focused on its seller ecosystem.
This segment of the business generated US$606 million of gross profit in Q3, growing by 48 per cent year-over-year. The company's gross payment volume also grew by 43 per cent up to US$45.4 billion.
"More people than ever are now launching small businesses as a result of the e-commerce revolution, which consequently means this segment of Square, over the next one to two years, will continue to thrive," Mr Gilbert said.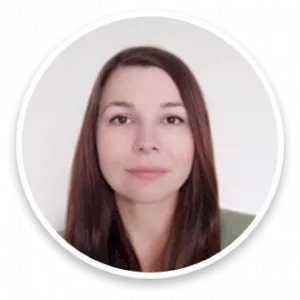 Maja's career in journalism spans well over a decade across finance, business and politics. Now an experienced editor and reporter across all elements of the financial services sector, prior to joining Momentum Media, Maja reported for several established news outlets in Southeast Europe, scrutinising key processes in post-conflict societies.