Minister for Financial Services, Stephen Jones, has stressed the need for superannuation funds to give more focus to member satisfaction.
In an opinion piece published on Mr Jones' website, the Minister asked funds to respond to complaints more quickly, invest more in their relationships with members, and do better at understanding the needs of those who trust them with their contributions.
Citing a recent report from ASIC, which revealed that almost 20 per cent of super funds consistently fail to respond to complaints from members within the mandatory 45-day timeline, Mr Jones said "this needs to be a wake-up call for the industry".
"Survey after survey shows Australians' engagement with their super fund is low, especially among younger Australians," the Minister said.
"More strenuous efforts must be made to address this situation because when members engage with their super fund, everyone wins".
Mr Jones explained that this "strenuous effort" could include more investment in systems and data, as well as finding new and better ways to communicate with members.
"Laggards in addressing these issues will find themselves not just the subject of regulatory attention. New competitors are emerging in the industry and the fight for members is intensifying," he cautioned.
To exemplify his point, Mr Jones pointed to Vanguard's launch of its first Australian super product late last year, adding that he welcomes this development.
"This is a company that has built its reputation on innovation and customer engagement in other markets," he said.
Ultimately, the Minister stressed, "the Albanese government's only goal for superannuation is to strengthen it".
"We are doing our bit by overhauling transparency and reporting requirements on super funds so important financial data is clearly and consistently laid out for members. But we want to see the funds do their bit too, and that begins with a greater focus on members' satisfaction," he said.
Recently, KPMG Superannuation Advisory identified 10 key themes for the superannuation industry in 2023, including forces directly impacting the industry as well as broader macroeconomic issues.
Among the themes, KPMG stressed that attracting and retaining members will be critical for super funds that wish to create scale and ensure they are sustainable.
Financial advice was also highlighted as a key theme for this year, with KPMG's experts noting the difficulties in how funds provide or make quality advice accessible due to the current regulatory settings, concerns about the financial viability, and the risks of providing advice.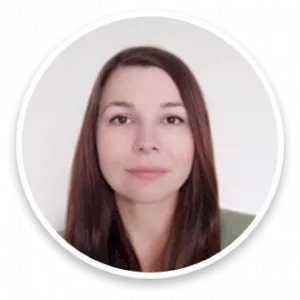 Maja's career in journalism spans well over a decade across finance, business and politics. Now an experienced editor and reporter across all elements of the financial services sector, prior to joining Momentum Media, Maja reported for several established news outlets in Southeast Europe, scrutinising key processes in post-conflict societies.