The Australian Prudential Regulation Authority (APRA) confirmed on Thursday that it has imposed additional licence conditions on I.O.O.F. Investment Management Limited (IIML), Nulis Nominees (Australia) Limited (NULIS), OnePath Custodians Pty Limited (OPC) and Oasis Fund Management Limited (Oasis), which are trustees of various superannuation funds within the Insignia Group (collectively, the Insignia Trustees). 
The Insignia trustees are owned by Insignia Financial and have approximately 2 million members and over $185 billion in funds under management between them.
Under the terms of the new licence conditions, which come into force on Thursday, 3 November, the Insignia trustees must:
enhance their governance in relation to member outcomes, oversight of service providers, risk, compliance and managing conflicts of interest; 
appoint an independent expert to examine the operational effectiveness of their governance, accountability and risk management frameworks and practices; and
rectify areas of concern with input from the independent expert.
Additionally, APRA requires:
IIML to comply with its legal obligation in relation to the transfer of member benefits; and 
OPC to appoint an independent expert to provide root cause analysis and assurance in relation to the breach of APRA's direction.
The new licence conditions partly supersede additional conditions imposed on IIML in December 2018 and NULIS in August 2020, APRA confirmed. 
APRA deputy chair Margaret Cole said sound risk management and governance frameworks are integral to the management of a well-run superannuation fund. 
"The Insignia Trustees make up the largest retail superannuation fund in Australia. As such, APRA expects a high standard of governance and risk management practices to ensure their members' interests are protected. 
"As the Insignia Trustees have grown substantially in recent years, it is important their governance and risk frameworks remain fit for purpose — especially given the group's increased size and complexity. We particularly want to see improvements in the Insignia Trustees' whole system of governance and risk management, including practices, processes and frameworks, so that they are operating consistently and effectively," Ms Cole said.
Responding to APRA's announcement, Insignia issued a statement via the ASX, noting it is "committed to supporting its superannuation trustees to uplift their governance and risk management frameworks and practices to meet APRA's requirements. Implementation of a number of actions required under the additional licence conditions has already commenced, including work to uplift products and systems". 
"Insignia Financial is confident this process will support its ambition to create financial wellbeing for all Australians."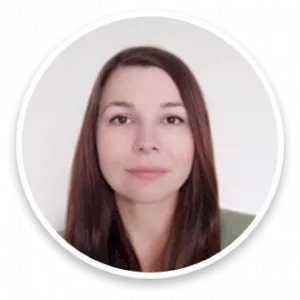 Maja's career in journalism spans well over a decade across finance, business and politics. Now an experienced editor and reporter across all elements of the financial services sector, prior to joining Momentum Media, Maja reported for several established news outlets in Southeast Europe, scrutinising key processes in post-conflict societies.