The Future Fund posted a negative 1.2 per cent return over the financial year, which pushed its assets below $200 billion to $194.4 billion.
In a statement on Wednesday, the fund revealed a tumultuous three months in the lead up to 30 June 2022 saw it post a negative 3.1 per cent return.
Addressing the fund's performance, chairman Peter Costello said Future Fund's "most significant" achievement was to "respond to an investment climate that turned pretty negative in the second half".
"We were nimble. We saw what was coming and we prepared for it — in the second half of the year particularly. At the end of that, coming into June, markets dived considerably. There's a lot of uncertainty about inflation, about interest rates, and markets really did dive. So that meant we had to be ready and we had to be nimble," Mr Costello said.
"We had to adjust. It was a difficult year. You've got to remember the year before we'd come off a 22 per cent return. That had been a great year for investors, but this was a harder one, but I think we responded appropriately."
Looking forward, Mr Costello said "the most important thing for the board is to read the way the world is going and to make sure that our portfolio can be adjusted to meet those changes".
"We did reasonably well in the last year. But it's moving. The world is moving. It's going to be a different world over the next 10 years to the world that we had over the last 10 years and the board's got to be on top of its game to make sure that it's ready for that," the chairman said.
Also addressing the Future Fund's performance, chief executive officer, Dr Raphael Arndt, highlighted the fund's three-year plan to reposition the portfolio, which this past year saw the fund make more than $30 billion of changes to the portfolio.
"We're more than 4 per cent better off than we would have been already and we're only one year into a three-year plan to reposition the portfolio," Dr Arndt said.
As for future challenges, Dr Arndt stressed that the fund already has a new investment strategy for higher inflation in place.
"And FY23 is all about building on that foundation to continue to deliver on the data and technology foundation that's been set to give our investors more and better information to make better investment decisions to continue to resource up our internal teams to really build on the cultural foundation so that we're inducting new hires into who we are and how we work here," he said.
"They're the focus for the next year and I'm really confident that we're well set up to deliver on that."
Earlier this year, the Future Fund confirmed it would wind down its $200 million holdings in Russian companies.
"The Future Fund has implemented all sanctions imposed by Australia, the United States and the European Union to date," a spokesperson for the fund said.
"We have devoted significant resources to compliance and will continue to do so as additional sanctions are announced."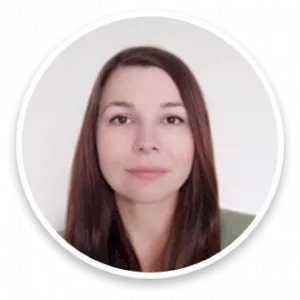 Maja's career in journalism spans well over a decade across finance, business and politics. Now an experienced editor and reporter across all elements of the financial services sector, prior to joining Momentum Media, Maja reported for several established news outlets in Southeast Europe, scrutinising key processes in post-conflict societies.