The Australian Prudential Regulation Authority (APRA) released on Thursday its annual MySuper Heatmap along with its first Choice Heatmap, revealing some staggering findings.
According to APRA, as many as 45 per cent of MySuper products, or 31 out of 69, delivered returns below its heatmap benchmarks, with the number of poor performing products reaching 60 per cent across the Choice Heatmap.
The latest refresh of the MySuper Heatmap found that investment returns are the primary driver of underperformance and that while fees and costs for MySuper products are declining, there remains considerable scope for further reductions.
As for its inaugural Choice Heatmap, APRA reported that as many as 25 per cent of options delivered significantly poor returns, with the performance of choice products said to vary "considerably more" than MySuper products.
Moreover, the regulator found that fees and costs of choice products are considerably higher than MySuper products, without obvious benefit in financial outcomes for members.
Commenting on the findings, executive board member Margaret Cole said APRA would now further intensify its supervision on the trustees of products that had been shown up on the heatmaps as delivering sub-standard member outcomes.
"Superannuation members deserve confidence that their retirement savings are being well-looked after, regardless of what type of fund or product their money is invested in," Ms Cole said.
"These heatmaps show there remains considerable room for improvement in member outcomes," she continued.

"In particular, a sizable proportion of the choice sector has been exposed for delivering poor outcomes, especially considering these products generally charge higher fees than their MySuper equivalents."
Ms Cole said APRA expected the new Choice Heatmap to have the same sort of impact as the MySuper Heatmap, which has contributed to fees falling and 22 products merging or exiting the market since it was published at the end of 2019.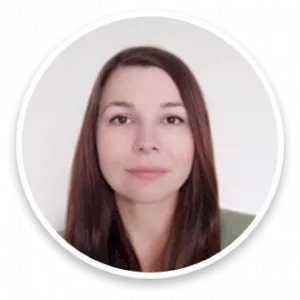 Maja's career in journalism spans well over a decade across finance, business and politics. Now an experienced editor and reporter across all elements of the financial services sector, prior to joining Momentum Media, Maja reported for several established news outlets in Southeast Europe, scrutinising key processes in post-conflict societies.