The two funds have announced "a milestone" in their merger proceedings, after inking at SFT deed.  
The merged fund, set to launch in the second half of the financial year 2022, will manage over $70 billion in funds for around 850,000 members.
Under the SFT, Cbus will retain the Media Super brand to communicate with members in the print, media, entertainment and arts, and broader creative industries, whilst investment, management and back-office functions will be shared.
"In an environment where the complexities of regulatory change, investment opportunities and member demand for digital and advisory services are growing, it is becoming increasingly difficult for smaller superannuation funds to remain cost-competitive and provide members with more choice and opportunity to grow their retirement savings," said Media Super chair Susan Heaney.
Ms Heaney noted that by belonging to a much larger fund, Media Super members will gain investment opportunities at a lower cost and benefit from a portfolio of products and services that will help improve their retirement outcomes.
"Our members have much in common with Cbus members in terms of the nature of their work. Many are self-employed, others work on fixed-term contracts or in casual employment. Like the construction sector, their workplaces are often changing and can be disrupted," Ms Heaney said.
"By keeping the Media Super brand, our members can be confident that they will still have a voice within the larger fund, and that our focus and support for those employed in the print, media, entertainment and arts sectors will be maintained."
Also commenting on the latest development, Cbus chair Steve Bracks said Cbus has an impressive track record, returning for members 9.25 per cent on average each year.
"Since 2017 Cbus has reduced our investment fees by $400 million, demonstrating the value of scale to members' bottom line," Mr Bracks said.
"Together Cbus and Media Super can deliver more for members, delivering the tailored, industry-specific products members need with greater scale and efficiencies."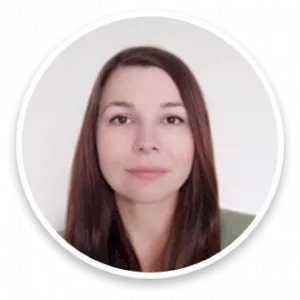 Maja's career in journalism spans well over a decade across finance, business and politics. Now an experienced editor and reporter across all elements of the financial services sector, prior to joining Momentum Media, Maja reported for several established news outlets in Southeast Europe, scrutinising key processes in post-conflict societies.