According to HLB Mann Judd's latest annual review on IPOs, ASX listings were drastically down in 2019, with there only being 62 newcomers in comparison to 96 the year before. 
Consequentially, there was a fall in total funds raised from IPOs – 2019 saw $6.91 billion raised for the year, 18 per cent less than the year before. 
The report did note that there was an increase in the average amount raised, to $112 million from the previous $91 million in 2018. But this also reflected a relative lack of contribution by small caps for the year. 
Local and international tech firms enlisting
Despite the exchange's slight decline in new entrants and an uncertain global market, HLB Mann Judd said the ASX remained strong in the technology sector, with its stocks representing the highest number of listings for the year.
The review pointed to a "sharp increase in the number of growth stage technology companies listing", shifting from a previous weight towards financial services and mining companies.
There are now 16 tech firms with a value of more than $1 billion listed on the ASX compared to only one in 2018.
Although Australian start-ups such as Canva have dominated IPO activity, international companies have also sought to enlist to the ASX. Over the past few years, there has been an increase in the number of New Zealand firms dual listing on the Australian exchange.
HLB Mann Judd partner, corporate advisory, Simon James pointed to others, including small- and mid-cap companies such as Singapore-based Osteopore and US-based Sezzle, as well as Irish insurance software company Fineos. 
"Foreign companies looking to raise capital are aware that the Australian market is well funded with major superannuation funds," Mr James said.
"Compulsory superannuation in Australia makes it one of the best sources of capital in the world. Many funds allocated to equities are mandated to invest in ASX-listed companies which appeals to foreign companies looking to raise capital.
"The ASX also has a robust regulatory oversight, and companies looking for a springboard to Asia are increasingly looking to the ASX as the preferred listing choice due to Australia's strong investor and customer base."
He added foreign companies may also have limited access to capital in their home market or are too small to list on their home exchanges in the US or in Hong Kong.
"The ASX is more accepting of technology companies at a younger stage with a proven revenue record, offering them a globally recognised market and an early stage index inclusion," Mr James said.
"Technology companies that typically enter the Nasdaq struggle to attract capital when it is below the US$1 billion market cap. An ASX listing provides the opportunity for these companies to go public at an early stage as preferred to a private equity/venture capital investment."
An example can be seen in US-based Limeade, which completed a $100 million IPO raise and started trading on the ASX in late December.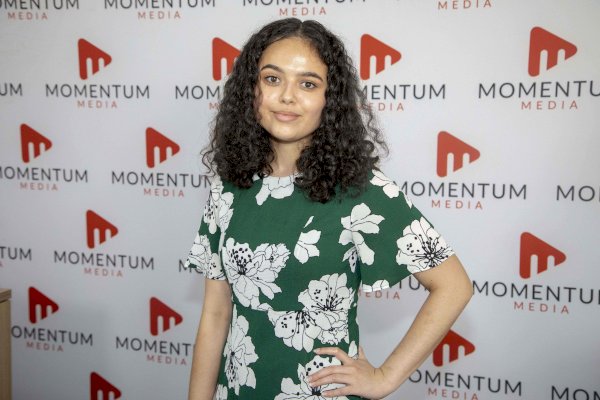 Sarah Simpkins is a journalist at Momentum Media, reporting primarily on banking, financial services and wealth. 

Prior to joining the team in 2018, Sarah worked in trade media and produced stories for a current affairs program on community radio. 

You can contact her on [email protected].