Speaking on a panel at the Crescent Think Tank in Sydney on Thursday (24 October), Mr Hewson noted that most of the $2.9 trillion of superannuation money is invested in stock markets, primarily in the US and Australia. 
"You are heavily exposed when those markets are as overvalued as they are. By any measure the US stock market is way overvalued. There is going to be a correction. It's just a matter of when and how far. Super funds are taking a risk by staying in those markets," the former Liberal Party leader said. 
"Some have rebalanced portfolios and put a bit more into cash, but you don't earn anything on cash. Fixed-interest gives you a very low return."
Mr Hewson noted the low interest rate environment globally, highlighting that around 25 per cent of sovereign bonds have negative rates. 
"These are uncharted waters for those in the financial sector. Everyone is chasing yield but the only place you get a return is a stock market. The big question is how sustainable is that return? You can see how volatile equities markets are just based on a tweet from Trump.  This is a very volatile and dangerous world for superannuation funds to be so exposed," he said. 
Mr Hewson was one of the key figures behind The Climate Institute's Asset Owners Disclosure Project (AODP), which has since been taken over by ShareAction. Over the years the AODP index and report has repeatedly called out Australia's sovereign wealth fund, the Future Fund, for lagging behind its international peers on climate change. 
Last week Future Fund CEO David Neal stated that Australia's sovereign wealth fund does not invest for social concerns and will continue to invest in fossil fuels. 
"Our job is very clear. Our job is to generate a financial return for the nation," Mr Neal told a committee in Canberra last week. 
Commenting on the Future Fund's stance, Mr Hewson said: "This is a fund that was buying British American Tobacco flat out when both sides of government were running anti-smoking campaigns."
"They are not interested in climate risk. The fund is not transparent enough to satisfy a lot of people. They are taking big risks," he said.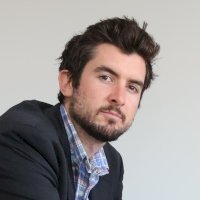 James Mitchell is the editor of the Wealth and Wellness suite of platforms at Momentum Media including Investor Daily, ifa, Fintech Business, Adviser Innovation and Wellness Daily.