Heffron director and superannuation expert Mr Heffron says the restriction of the terms of reference to establishing facts rather than making recommendations offers an unusual opportunity to avoid political pressure.
Mr Heffron says the independent panel can more freely investigate the impact of retirement income policies such as the generous treatment of the family home on inter-enerational equity, fiscal sustainability and efficiency.
"The generous treatment of the Australian family home for tax and benefit purposes is one of the most fiscally unsustainable policies in Australia. It has many negative consequences and contributes to the sharp increase in homelessness we see in our city streets every day," he said.
"Thankfully, there is nothing to stop the panel from reporting on the factual impact of this treatment on the sustainability of our current retirement income policy framework. I wish them well in their important work."
Mr Heffron also urged the review to clarify what they believe is meant by potentially contentious terms such as "retirement income adequacy", as the diversity of opinion on what level of retirement income is adequate for individuals could open the upcoming review to criticism and confusion.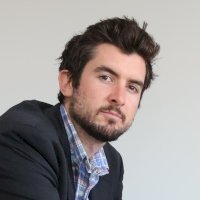 James Mitchell is the editor of the Wealth and Wellness suite of platforms at Momentum Media including Investor Daily, ifa, Fintech Business, Adviser Innovation and Wellness Daily.