The resolution put forward by activist shareholder group Australasian Centre for Corporate Responsibility (ACCR) was co-filed by Australian-based Vision Super and Grok Ventures, the private investment company owned by co-founder of software provider Atlassian, Mike Cannon-Brookes and wife Annie.
International organisations also co-filed, with Danish pension fund MP Pension, Church of England Pensions Board in the UK and Dutch fund ACTIAM backing the demand.
The resolution has asked that BHP cancel its memberships of bodies where their major function is to undertake lobbying, advertising or advocacy relating to climate and energy policy, and their record of advocacy since January 2018 is inconsistent with the Paris Agreement's goals. 
BHP is a member of several industry groups, including the Australian Institute of Petroleum, the Business Council of Australia, the Minerals Council of Australia (MCA) and the Resource industry Network.
The company is also a paying member of industry fund Coal21, which backs "clean coal" research. Coal21 recently received attention for funding a multimillion-dollar advertising campaign to promote coal. 
BHP has committed to the Paris Agreement goals, to keep the average global temperature to below 2 degrees Celsius above pre-industrial levels and to limit the increase to 1.5 degrees Celsius, but the scheme also requires public policy support.
ACCR executive director Brynn O'Brien commented: "While BHP positions itself as a climate champion, it continues to fund aggressive and effective lobbying to block climate policy, including via the Minerals Council of Australia and Coal21."
Stop funding coal lobbyists: investors
Ruud Hadder, responsible investment officer at ACTIAM said his fund expects all mining companies to beyond aligning their policies and activities with the Paris Agreement goals. 
"We also expect all mining companies to refrain from lobbying designed to control, delay, or block binding climate-motivated policy," Mr Hadder said.
"We recognise the positive steps BHP has taken to cut its greenhouse gas emissions from its own business and the use of its products. However, being an industry leader, we expect BHP to oppose public corporate lobbying that aims to prevent legislation addressing climate change and request transparency on such lobbying."
Vision Super echoed the sentiment, commenting: "For legal and other reasons, the wording of the resolution is quite complex. But the message we are sending BHP is clear – stop funding organisations that are lobbying government to be able to dig up and burn more coal."
The ACCR noted that in 2017, BHP published a "limited" review of its industry association memberships, which found the World Coal Association, the US Chamber of Commerce and the MCA all had different positions to the company across climate and energy policy areas.
Following the review, BHP left the World Coal Association.
It noted the MCA's advocacy was in conflict with two of its policy positions, equal prioritisation of the "energy trilemma": pricing, security of supply and emissions reduction and support of a technology neutral, free market energy mix.
Mr Cannon-Brookes: "Until BHP stops funding for coal lobbyists, we're extremely sceptical of their environmental or green credentials."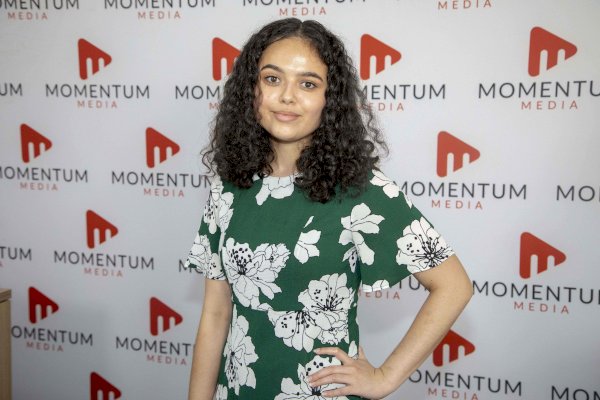 Sarah Simpkins is a journalist at Momentum Media, reporting primarily on banking, financial services and wealth. 

Prior to joining the team in 2018, Sarah worked in trade media and produced stories for a current affairs program on community radio. 

You can contact her on [email protected].