The fund is benchmarked to a customised Bloomberg Barclays MSCI Global Aggregate SRI Select ex-Fossil Fuels Index (Australian dollar hedged). 
It applies the MSCI's SRI method, excluding issuers across eight filters: tobacco, alcohol, gambling, military weapons, civilian firearms, nuclear power, adult entertainment, genetically modified organisms (GMOs) along with fossil fuels. 
The last filter aims to exclude companies with an industry tie to fossil fuels, in particular, reserve ownership, related revenues and power generation. 
The fund is also excluding sovereign and government-related issuers with an MSCI ESG government rating below "BB". 
The fund is designed for ESG-aware investors seeking a core fixed income exposure to global fixed income securities, BlackRock said, following the launch of its Australian Bond Index Fund in February.
Craig Vardy, head of fixed income at BlackRock Australia said BlackRock is increasing its focus on sustainability across its investment process and solutions.
"Sustainable investing is no longer a niche area and has been brought to the mainstream, because of increased access to more granular data, more sophisticated analysis, shifting societal understanding of sustainability and a growing awareness that ESG factors can be tied to company's long-term growth potential," Mr Vardy said.
"The iShares ESG Global Bond Index Fund adopts BlackRock's proven index-driven investment process, combined with research-driven credit analysis. It provides a sustainable investment solution for those seeking exposure to global fixed income securities, particularly in this current low-rate environment, at the same low fee as non-ESG fixed income passive solutions."
VicSuper chief investment officer Andrew Howard added: "Our members are increasingly concerned about ESG-related issues, and they are taking action by choosing to invest their retirement savings in a way that aligns with their values.
"We're proud to have been able to partner with BlackRock to develop and become the seed investor for its new ESG-focused Global Fund and, in doing so, to extend to fixed interest the same exclusionary screens we apply to equities (under the socially conscious investment option)."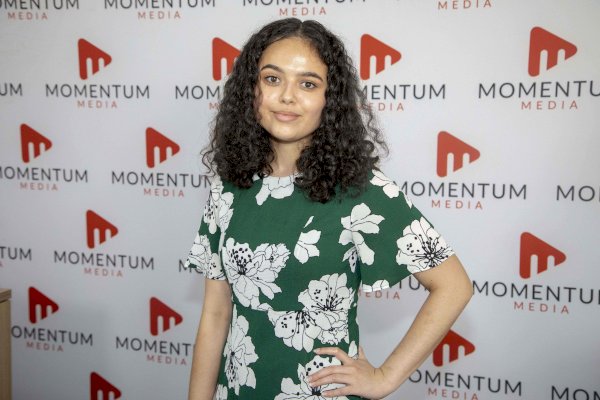 Sarah Simpkins is a journalist at Momentum Media, reporting primarily on banking, financial services and wealth. 

Prior to joining the team in 2018, Sarah worked in trade media and produced stories for a current affairs program on community radio. 

Sarah has a dual bachelor's degree in science and journalism from the University of Queensland.

You can contact her on [email protected].