The initiative is a partnership between HESTA, housing organisation Nightingale Housing and Social Ventures Australia (SVA), a not-for-profit that works against social disadvantage, using methods such as impact investing.
Nightingale Village is a 185 apartment residential project in Brunswick, consisting of six buildings on former warehouse sites. 
Around 20 per cent of the apartments were allocated to "key contribution workers" such as nurses, aged care professionals and those working in the not-for-profit sector, all industries covered within 80 per cent of HESTA's member base. 
A further 20 per cent were pre-sold to community housing providers, which eligible clients can rent at reduced rates. The remainder of the apartments were sold to the general public, many of whom were reported to be first home buyers.
HESTA's investment in Nightingale is the largest it has made through its $70 million Social Impact Investment Trust (SIIT), managed by SVA. The fund is also investing alongside SVA's managed impact fund, the Diversified Impact Fund. 
The initiative is one within a series that SVA is working on, targeting older women as the fastest growing group experiencing homelessness. The body noted the number of older women experiencing homelessness increased by 31 per cent between 2011 and 2016. 
HESTA chief executive Debby Blakey said the fund was looking for investment opportunities to improve its members' access to secure affordable housing close to where they work. 
"Having a home is a fundamental element of financial security and societal connection and the lack of affordable homes close to major infrastructure is a huge issue for the community and our members," Ms Blakey said.
"We want to prove that you can invest to achieve returns for members and help address big social challenges like housing affordability. This investment provides a possible blueprint to help growth the supply of more affordable housing that could attract other large investors.
"The way we invest focuses on the much broader impact we can have for members by aligning investments with seven strategic UN Sustainable Development Goal (SDGs), including how we can help make cities and communities more sustainable and inclusive."
Michael Lynch, executive director, impact investing at SVA said the investment was the second his organisation had made in a Nightingale development, following its now closed $9 million Social Impact Fund backing another project. 
"This investment is a great example of how institutional investment can have a positive impact on the broader Australian community by making a meaningful contribution to the social and affordable housing market," Mr Lynch said.
"It speaks to the scale of opportunities available to investors looking to make both a social and affordable housing market."
The project is the fourth by Nightingale Housing, which sees the organisation, it reported, sell apartments in the development "at cost". More expensive, larger apartments are used to help cross-subsidise the cost of smaller and less costly apartments for first home buyers and key contribution workers.
Under the initiative, first home buyers are able to purchase smaller studio apartments with a 5 per cent deposit and at a relatively lower cost per metre, Nightingale said. The organisation also has an established waiting list and doesn't engage an agent, passing on those savings to its purchasers.
The buildings are designed to be energy efficient and close to public transport.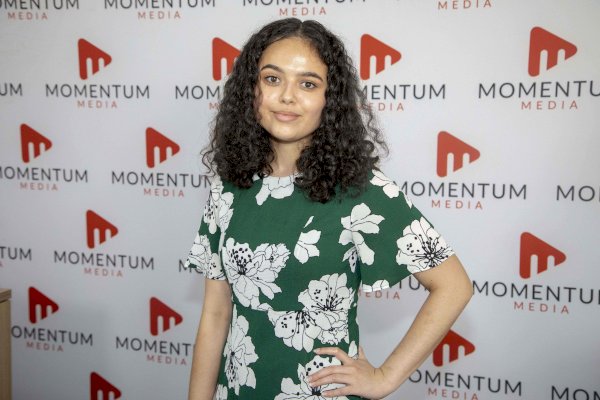 Sarah Simpkins is a journalist at Momentum Media, reporting primarily on banking, financial services and wealth. 

Prior to joining the team in 2018, Sarah worked in trade media and produced stories for a current affairs program on community radio. 

You can contact her on [email protected].