The study conducted by UMR, showed overwhelming support for an increase in super contributions, with 87 per cent of survey respondents in favour of increasing the guarantee above its current level of 9.5 per cent.
Roughly one in five participants, at 19 per cent, said they expected to be able to live comfortably off their super in retirement. The majority said they would either need to work longer to have enough money to retire, or rely on the pension if super contributions did not increase. 
Industry Super analysis calculated if the SG was held at 9.5 per cent, a 30-year-old male earning $85,000 a year could stand to lose $147,000 from their super by the time they retire. Within a couple, they could lose $240,000 together. 
Treasurer Josh Frydenberg has previously said the government will power ahead with the legislated increase, despite rebellion among Liberal backbenchers. 
Two-thirds of consumers in the ISA survey (66 per cent) expressed concerns that everyone would end up footing the bill because the government will have to support more people on the pension.
One-third were found to support proposals to make super opt-in for groups such as low-income workers or high-income earners.
More than half (55 per cent) agreed in a low-wage environment, increasing super contributions was a good way to give workers an increase in overall remuneration – particularly when there is no certainty that employers would pass any increase back to workers if the SG was put on ice.
Nearly 70 per cent of respondents perceived the system as a safety net, that provides an essential service. Around 43 per cent of survey participants added they expect to retire with less than $200,000 in their super account.
Industry Super Australia chief executive Bernie Dean said the survey should send a message to the government.
"Any attempt to wind back the scheduled increase or undermine compulsory contributions would fly in the face of community sentiment," Mr Dean said.
"Our superannuation system was established to provide a safety net for working people in retirement and it must be protected.
 "Australians are rightly concerned about their retirement and whether they will be able to make ends meet. Freezing the super guarantee will force Australians to work longer, and increase the burden on the pension."
Similarly, the Australian Institute of Superannuation Trustees (AIST) has hit back at the proposals to halt the SG increase. 
Previously, the AIST has warned ditching any the increase would prolong the gender gap in super. Women aged between 35 and 60 will retire with up to 30 per cent less super than their male counterparts, with an estimated 40 per cent of single women retiring in poverty, the body noted.
AIST CEO Eva Scheerlinck called the debate around the SG increase and including low-income earners "unhelpful for Australians trying to make retirement plans."
"Well-paid coalition MPs who receive super contributions of at least 15.4 per cent need to step out of their bubble and ask people what it is like to live on the age pension without any extra savings," Ms Scheerlinck said.
"We need strong leadership from the Morrison government to rule out further changes to the legislated timetable for increasing the superannuation guarantee rate and make it clear that superannuation is for everyone, not just the well-off."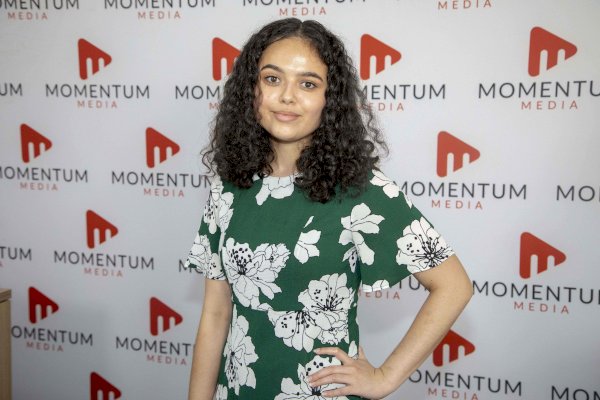 Sarah Simpkins is a journalist at Momentum Media, reporting primarily on banking, financial services and wealth. 

Prior to joining the team in 2018, Sarah worked in trade media and produced stories for a current affairs program on community radio. 

You can contact her on [email protected].