The Satisfaction with Financial Performance of Superannuation in Australia report saw fund members rate satisfaction with the financial performance of industry funds as higher than that for retail.
Over the six months to November, Roy Morgan said, eight of the top ten performing funds based on satisfaction with financial performance, were industry funds.
The difference in satisfaction between retail and industry grew, with industry funds being 1.7 per cent ahead in 2017, and now leading by 4.6 per cent.
Norman Morris, industry communications director, Roy Morgan said the proposal by the Productivity Commission to produce a list of the top performing superannuation funds faces a number of issues.
"An important consideration in determining which funds will be included in the top ten, is that with market fluctuations they are subject to regular changes or re-ranking," he said.
"This means that consumers may choose the top fund one day only to have it slide down the ranking. We have seen this happen with our satisfaction ratings, where only three funds out of the top ten have remained in this group for the last three years."
Mr Morris added that as super is a long process, it is likely that there will be a number of ranking changes over time.
"This is likely to cause uncertainty and confusion in member choice in an industry that already lacks member engagement," he said.
"It is more likely that members want a simplified system rather than one subject to continuous change and decision making."

In the six months to November 2018, average satisfaction for industry funds was 61.8 per cent, a 2.6 per cent increase from the same period a year before.
Over the same time, retail funds declined by 0.3 of a percentage point to 57.2 per cent in 2018 from 57.5 per cent in 2017.
The highest rating was for Catholic Super with 70.5 per cent of consumers being fairly or very satisfied with financial performance, followed by Unisuper on 69.7 per cent.
The only retail funds to make it into the top 10 were ASGARD with 65.1 per cent and Macquarie with 63.7 per cent satisfaction but both were below the average of 65.5 per cent for the top ten.
The five major retail superannuation funds: Colonial First State, BT, MLC, OnePath and AMP, have an average satisfaction rating of 54.7 per cent, compared to the total retail fund average of 57.2 per cent, and is below the industry fund average of 61.8 per cent.
The best performer among the majors was Colonial First State with 60.7 per cent, well ahead of second placed BT (55.6 per cent).
The lowest satisfaction among these majors was for AMP with 50.4 per cent and it was also the lowest of all the funds reported on in the report.
"This research shows that fund member ratings of who are the best performers should be taken into account as input into determining the top ten," Mr Morris said.
"The reason for including what fund members think in assessing the best performers is that they have the final decision on choice of fund, so their opinion counts."
The study was based on findings from Roy Morgan's 'Single Source' survey which involved interviews with more than 50,000 consumers per year, including over 30,000 with superannuation.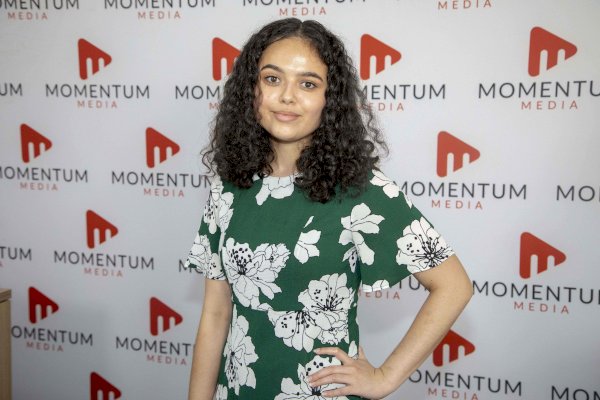 Sarah Simpkins is a journalist at Momentum Media, reporting primarily on banking, financial services and wealth. 

Prior to joining the team in 2018, Sarah worked in trade media and produced stories for a current affairs program on community radio. 

Sarah has a dual bachelor's degree in science and journalism from the University of Queensland.

You can contact her on [email protected].