APRA has released its quarterly superannuation performance statistics for the June 2018 quarter, revealing the Australian super sector has grown to $2,709.3 billion.
Total assets in the super sector increased by 7.9 per cent throughout the 12 months to 20 June 2018.
The $2.7 trillion super pool consisted of $631.6 billion in industry funds, $451.9 billion in public sector funds, $622.3 billion in retail funds, $56.1 billion in corporate superannuation, and $749.9 billion in SMSFs.
The annual industry-wide rate of return for entities with more than four members (i.e. non-SMSF money, equating to $1.76 trillion) was 7.6 per cent. The five-year average rate of return to June 2018 was 7.9 per cent (see below).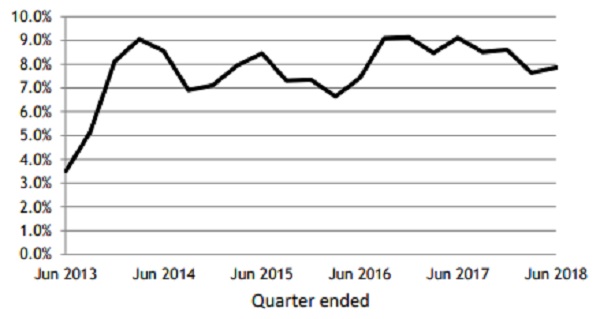 Source: APRA
Total assets increased by 3.6 per cent of $65.9 billion over the June 2018 quarter. At the end of the quarter, 51.3 per cent of the $1.7 trillion in non-SMSF money was invested in equities; 31.5 per cent was invested in cash and fixed income; and property and infrastructure accounted for 13.5 per cent.
Asset allocation – June 2018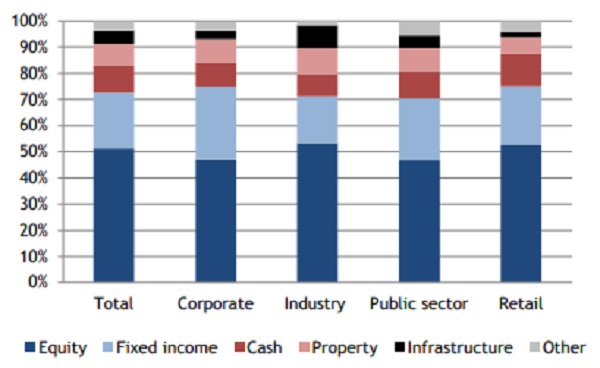 Source: APRA