In a statement on Tuesday, the Financial Services Minister, Stephen Jones, confirmed that the FAR has passed Parliament, completing the final major recommendation made by the royal commission.
The regime replaces and extends the Banking Executive Accountability Regime (BEAR) by imposing new accountability, key personnel, deferred remuneration, and notification obligations on directors and senior executives.
"Financial services executives make decisions that impact upon the lives of all Australians. They must be held to high standards of accountability and integrity," said Mr Jones.
"An executive who breaches these obligations can be penalised with a loss of income, disqualification from working in the sector, and individual civil penalties for assisting in the organisation's contravention of its obligations."
The FAR will apply to the banking industry six months after royal assent and to the insurance and superannuation industries 18 months after royal assent.
Consultation on the regime began last September alongside the Financial Services Compensation Scheme of Last Resort Levy Bill 2022 (CSLR).
CSLR passed the Senate in June, with Mr Jones labelling its passage "a significant victory for over 2,000 people".
The CSLR is meant to facilitate compensation of up to $150,000 to consumers who have an unpaid determination from the Australian Financial Complaints Authority relating to personal financial advice, credit intermediation, securities dealing and/or credit provision.
The 10 largest eligible financial institutions will be required to provide compensation of around $230 million to victims for heritage claims as part of this scheme.
As he did in June, Mr Jones again reiterated Labor's role in the royal commission on Tuesday, noting that it was "only set up because of Labor's strong advocacy".
"It has taken a Labor government to finish the job".
Passage applauded
FAR will be administered by the Australian Prudential Regulation Authority (APRA) and Australian Securities and Investments Commission (ASIC), which earlier this year released draft rules for consultation.
At the time, the regulators said in a joint statement that the FAR "aims to improve accountability standards in APRA-regulated entities, drive reform in operating culture and reinforce the standards of conduct expected by the Australian community".
Commenting on the FAR passing on Tuesday, the Financial Services Council (FSC) issued a short statement on LinkedIn welcoming the "certainty" brought by its assent.
"The FSC looks forward to working with stakeholders including APRA, ASIC and other industry bodies to implement the new legislation."
Law firm Gilbert + Tobin also applauded the news, with Silvana Wood, Janina Del Rosario, Chris Whittaker, and Lilian Wan noting that "it will protect directors and executives and assist in the proper functioning of accountable entities".
"Clients who have been subject to BEAR and those clients who have already pre-emptively implemented the regime are overwhelmingly positive about the benefits that have been realised from doing so."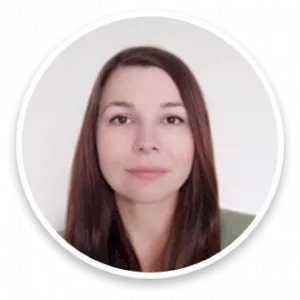 Maja's career in journalism spans well over a decade across finance, business and politics. Now an experienced editor and reporter across all elements of the financial services sector, prior to joining Momentum Media, Maja reported for several established news outlets in Southeast Europe, scrutinising key processes in post-conflict societies.