A new Wealth Migration Report composed by Henley & Partners has estimated that 5,200 high-net-worth individuals (HNWI) are expected to migrate to Australia in 2023, compared to 3,800 last year.
In fact, according to the report, Australia is set to absorb the highest number of high-net-worth individuals, followed by the UAE, Singapore, the United States, and Switzerland.
The country with the largest HNWI outflows is predicted to be China with 13,500 individuals expected to emigrate elsewhere. It is followed by India, with 6,500 HNWI looking for a second home, and the UK with 3,200 individuals looking to depart.
Russia came in fourth with an outflow of 3,000 HNWI, followed by Brazil with 1,200.
The UAE topped the charts last year but dropped into second place following its record-breaking influx in 2022, which reached 5,200.
Commenting on the report's findings, Dr Juerg Steffen, chief executive officer of Henley & Partners, said there's been a steady growth in millionaire migration over the past decade, with global figures for 2023 and 2024 expected to be 122,000 and 128,000, respectively.
"In general, wealth migration trends look set to revert to pre-pandemic patterns this year, with Australia reclaiming the top spot for net inflows as it did for five years prior to the COVID outbreak, and China seeing the biggest net outflows as it has each year for the past decade," said Dr Steffen.
"The notable exceptions are former top wealth magnets, the UK and the US."
The report also revealed, that by the end of 2022, Australia occupied the seventh position among the world's top 10 wealthiest countries based on their HNW population, which numbers 375,800.
Moreover, Henley & Partners revealed that Australia had 36 billionaires (US dollars) at the end of 2022.
The leading country in terms of its number of HNWIs was the US with 5.3 million individuals said to hold over US$1 million. Billionaires in the US stood at 770, while centi-millionaires numbered 9,630.
Japan came next with 952,000 HNWIs and 38 billionaires, while China followed with 780,000 and 285, respectively.
Why are HNWIs attracted to Australia?
Ultimately, the report found that to attract affluent families, governments need to offer an excellent quality of life, something that has become progressively valued post-pandemic. This includes access to world-class education for children and advanced private medical care.
"Unsurprisingly," Dr Steffen said, Australia ranks highly across all these facets, according to the UN's latest Human Development Index.
Henley & Partners further highlighted that millionaires arriving in Australia mostly come from Asia and Africa but added that, more recently, arrivals originated from high-income countries such as the UK.
Approximately 82,000 high-net-worth individuals have moved to Australia over the past 20 years.
Andrew Amoils, head of research at New World Wealth, suggested that these consistently large inflows are possibly linked to Australia's points-based immigration system which favours wealthy individuals and those with professional qualifications.
Other possible reasons for Australia's popularity among migrating millionaires, according to Mr Amoils, include Australia's lack of an estate duty, which encourages wealthy people to stay in the country and build their businesses for future generations.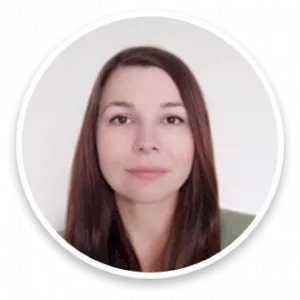 Maja's career in journalism spans well over a decade across finance, business and politics. Now an experienced editor and reporter across all elements of the financial services sector, prior to joining Momentum Media, Maja reported for several established news outlets in Southeast Europe, scrutinising key processes in post-conflict societies.